Southern girls have a natural sense of style, and the state of Alabama reflects that reality with more than 75 different cosmetology schools to choose from. All teach toward the tests required to become a licensed cosmetologist through the Alabama State Board of Cosmetology and Barbering, but not all the programs are equal. We did the work of comparing the state's cosmetology programs so you don't have to.
View details here on the criteria we used to select top schools.
Here you'll find the top ten beauty schools in Alabama offering full cosmetology programs.
Aveda Institute
- Birmingham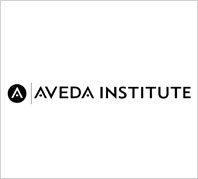 Tuition: $18,500
Kit Cost: $1,500
Program Length: 13
The Aveda Institute is a national chain with a Birmingham location that stands out both due to its hip facilities and its ability to crank out the cosmetologists on time and with little debt. More than half of attendees graduate on time and owing less than half the cost of the program. And they won't have any problem paying that back since Aveda also operates a strong job placement program that is known for putting graduates into the company's many regional beauty salons right out of school.
Beauty Enterprise School of Cosmetology
- Anniston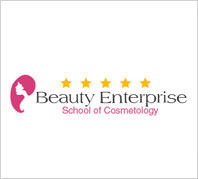 Tuition: $3,850
Kit Cost: $600
Program Length: Not Available
Tiny Beauty Enterprise School of Cosmetology made our list partly due to the low cost of their tuition—the most affordable cosmetology school in the entire state! Located in Anniston, a suburb of Birmingham, the school has a surprisingly well-developed and modern curriculum, covering anatomy and physiology and such diverse topics as electrotherapy and the chemistry of cosmetics.

Blue Cliff Career College
- Mobile
Tuition: $13,250
Kit Cost: $1,800
Program Length: 16 months
Blue Cliff Career College describes itself as having "a passion for quality," and it shows in the fact that they have distinguished themselves as the top-ranked cosmetology school in Alabama. Blue Cliff's cosmetology program is taught in top-notch facilities. The program includes a strong business education component, makes scholarship money readily available, and provides an education in cutting systems over and above what is required to meet the state licensing minimums. Blue Cliff is a Christian college that embraces students of all faiths. Seventy-two percent of graduates find jobs shortly after completing the cosmetology program at Blue Cliff.
Mitchell Cosmetology College
- Birmingham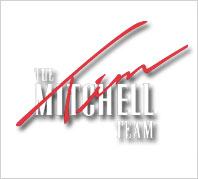 Tuition: $10,000
Kit Cost: $525
Program Length: Not Available
Mitchell Cosmetology College offers a first-rate salon facility to learn in and introduces students to vital salon business skills. The school employs industry professionals as instructors, who bring first-hand knowledge to the classroom. A distinct cutting program rounds out the curriculum, teaching students more than the minimum required for the state exams.

New Beginning College of Cosmetology
- Albertville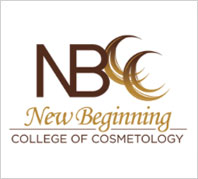 Tuition: $10,050
Kit Cost: $1,819
Program Length: 12 months
The New Beginning College of Cosmetology isn't in the heart of the city, but is in the triangle between Huntsville, Birmingham, and Chattanooga—convenient from anywhere! Stepping inside, you wouldn't know you weren't in an upscale New York salon from the modern equipment on display. But the school has small-town values, with strong community involvement such as mother/daughter styling on Mother's Day and Lady's Nights with manicures and cocktails at a local bar. A high completion rate and low loan debt make this a top choice for Alabama cosmetology students!

Remington College
- Mobile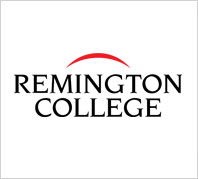 Tuition: $21,700
Kit Cost: Included in tuition
Program Length: 12 months
Remington is a non-profit institution with a focus on practical, hands-on training for students. The effort shows in their 70 percent on-time completion rate and high job placement numbers—68 percent of students find jobs in the field thanks to a dedicated career services department at the school. VA benefits are accepted.
R.O.C.K. Academy of Cosmetology
- Fairhope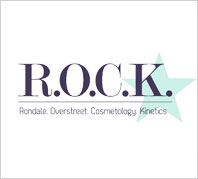 Tuition: $13,500
Kit Cost: $1,500
Program Length: 12 months
Business preparation stands out at the R.O.C.K Academy but the salon's claim to fame comes from owner Rondale Overstreet (the initials stand for Rondale Overstreet Cosmetology Kinetics) who headlines the local band "Rondale and the Kit Katz" and has styled the hair of such celebrities as Faith Hill and Tricia Yearwood. But Overstreet's real passion is teaching students how to run their own cosmetology businesses someday, imparting a sense of style, responsibility, and professionalism on graduates.

University Academy of Hair Design
- Tuscaloosa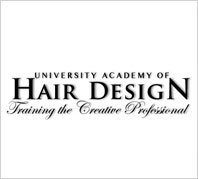 Tuition: $9,261
Kit Cost: $2,100
Program Length: 9.5 months
A 6000 square foot salon provides plenty of room for students at the University Academy and an on-site cosmetology library gives them plenty to think about. The school offers scholarships to help students fulfill their dreams. The school prides itself on exceeding the requirements for the state exam and truly preparing students for a life-long career in cosmetology.
Winonah International School of Cosmetology
- Birmingham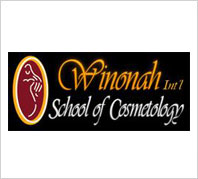 Tuition: $7800
Kit Cost: $1,450
Program Length: 12 months
Genteel Southern charm helped the Winona School make it into the top ten. The school does not publish its tuition or kit costs, but they were very glad to fill us when we called. Winona School was one of the first licensed cosmetology schools in the state and has been family-owned since 1984. The school prides itself on treating students like family. Night classes are available for all programs offered at the school.