Colorado is exploding in popularity, the third fastest growing state in the nation, with Denver in the Top 10 fastest growing cities in the country. New arrivals bring new styles, and the state has a surprisingly strong showing among cosmetology schools thanks to the education, amenities, and outcomes that students can expect. First-rate facilities helped many of them make the list, with sleek and stylish, but fully functional, classroom and salon environments in which to learn.
View details here on the criteria we used to select top schools.
Here you'll find our list of the top ten schools in Colorado that offer full cosmetology programs.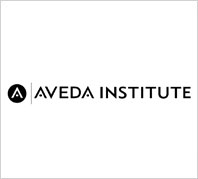 Tuition: $19,200
Kit Cost: $2,500
Program Length: 15 months
Aveda, a national chain, is noted everywhere for their scholarship awards and career placement services. At their Denver location, the school goes above and beyond, graduating 94 percent of students on time. The institute is also heavily involved with the community, acting as sponsor for beauty pageants and fundraising for water quality programs. The campus is the epitome of cool, mountain region style, with exposed stone walls and muted earth tones evoking the nearby peaks. The school wowed us with its regular series of blog posts giving a glimpse of a day in the life of current students.
Hair Dynamics Education Center
- Fort Collins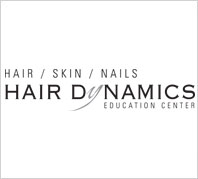 Tuition: $16,500
Kit Cost: $3,150
Program Length: 15 months
Personal attention and commitment are the qualities promised by the instructors at Hair Dynamics for their students, and they keep that promise: 80 percent graduate on time and 79 percent immediately get jobs in the industry. The school focuses on finding instructors who can live up to that commitment, helping students who dream of finding their own creativity in styling live up to their potential.
National Beauty College
- Denver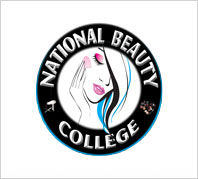 Tuition: $8,100
Kit Cost: $1,400
Program Length: 22 months
Denver's National Beauty College is far and away the most affordable cosmetology program in the state. Low costs don't mean little commitment, though; the school is also one of the few with a dedicated career services department to help graduates find jobs. And find them they do: 67 percent of students go on to cosmetology careers. 100 percent graduate from the program on time! In another nod to excellent service to students, the college provides Vietnamese-English and Spanish-English lesson tutoring for ELL (English Language Learning) students.
New Dimensions Beauty Academy
- Denver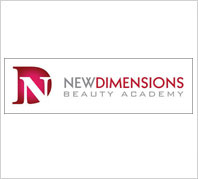 Tuition: $15,650
Kit Cost: $2,419
Program Length: 15 months
New Dimensions is a family owned school, but the interior looks like the latest and slickest salon built by the biggest chain. Those facilities are a place where the school hopes students can find an outlet for their creativity and learn to become experts in their field. The school focuses on salon management and business skills in addition to cosmetology, preparing graduates for a lengthy career in the business. And every single graduate gets a shot at that career: the school boasts a 100 percent job placement rate. 60 percent of students graduate on time. A number of scholarship opportunities are available for prospective students, but even without a scholarship, tuition is lower than average for the state.
Paul Mitchell School
- Colorado Springs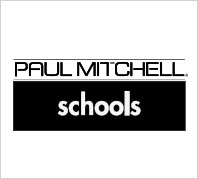 Tuition: $15,600
Kit Cost: $2,800
Program Length: 13 months
Paul Mitchell is another national chain, but they are known across the country for a good reason: the Paul Mitchell haircutting system. On top of the typical exam-oriented preparation, those skills make Paul Mitchell students prized on the salon circuit. We were wowed by the Colorado Springs location for bringing in special guest artists such as North American Hairstyling Award winners Jeremy McDougle and Fumi Eguchi. A trendy but versatile campus with overhead spotlights and big screen monitors allows everyone to see exactly what is going on in demonstrations. The school accepts VA benefits, offers scholarships, and charges below-average tuition rates for Colorado, making it a blockbuster value!
The Salon Professional Academy
- Colorado Springs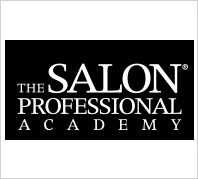 Tuition: $17,200
Kit Cost: $1,814
Program Length: 14 months
The Salon Professional Academy works closely with Redken, and Redken scholarships are available for some students. Like Redken, the academy encourages innovation in style and technique, all while continuing to provide students with every tool needed to pass the Colorado state cosmetology licensing exam. They have a 100% pass rate in their Estetics and Cosmetology program as well as they are a military friendly school where they accept military benefits.  The academy isn't all about the big, national names, though; last year, it entered a student-designed and built float in the local Parade of Lights! The school allows students to use G.I. Bill benefits as well.
International Salon and Spa Academy
- Colorado Springs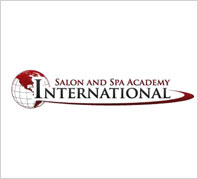 Tuition: $15,565
Kit Cost: $2,014
Program Length: 15 months
The International Salon and Spa Academy teaches style, but also gives students a head for business, with strong salon management and operations training. Seventy-two percent of students graduate on time and they do it while carrying very little debt. It's also a school with a heart, donating haircuts and styling to a local "prom" for senior citizens. Finally, they accept VA program benefits for veteran students.
Toni&Guy Hairdressing Academy
- Colorado Springs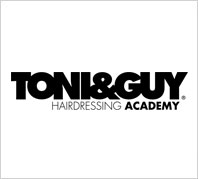 Tuition: $15,860
Kit Cost: $3,270
Program Length: 14 months
Toni and Guy is a national chain but their Colorado Springs school is a location that is getting a lot of attention from locals. An airy, bright, open salon floor looking out onto the Rocky Mountain foothills offers students an inspiring and elegant place to learn the school's strong haircutting system. Despite going to school in a place you might never want to leave, 70 percent of the students graduate on time and 77 percent find jobs in the industry—due in part to a career services department that works hard to find work for graduates. Finally, the school has a strong community presence, offering programs like military makeovers to give deserving veterans new looks. Since the school accepts VA benefits, vets could be making over vets!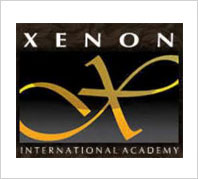 Tuition: $17,300
Kit Cost: $1,890
Program Length: 13 months
The Xenon Academy prides itself on offering an eclectic styling experience. Students can expect to be exposed to every style and trend imaginable during their time at the school. Part of this is the influence of school co-founder Xenon (now deceased), the influential London stylist who helped Twiggy find her unique style… a heritage that made us say, "Wow!" But style isn't everything, and the Xenon Academy provides graduates with a solid business education and job placement assistance. VA benefits are accepted and some scholarship awards are made to prospective students.