Style is all about small, subtle details, as cosmetology schools in the state of Delaware prove. Sandwiched into a tiny corner of the Eastern seaboard with prime oceanfront locations, Delaware is where many of the nation's wealthy and powerful come for summer vacations… and they bring a strong sense of fashion and style with them. Delaware cosmetology schools are ideally positioned to prepare students to be expert stylists in any trendy salon on the East Coast!
View details here on the criteria we used to select top schools.
Here you'll find our picks for the top schools in Delaware that offer full cosmetology programs.
Delaware Learning Institute of Cosmetology
- Dagsboro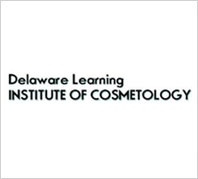 Tuition: $16,500
Kit Cost: $2,100
Program Length: 13 months
It's not often that a single school meets so many of the criteria on our assessment system, but with a strong combination of a high on-time completion rate, low graduation debt load, a career program that achieves job placements for 96 percent of graduates, and strong business education, this one did it!
Scholarships for worthy students, solid involvement with the local community in the form of $5 back-to-school haircuts for kids and charity bake sales are just icing on the cake. But the extra factor that popped this school over the top was the iPad issued to every student for course materials. Oh yeah, and the Learning Institute of Cosmetology also accepts VA benefits.
Del-Mar-Va Beauty Academy
- Salisbury, MD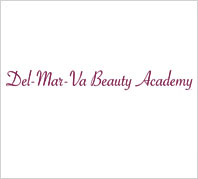 Tuition: $16,444
Kit Cost: $3,300
Program Length: 13 months
Pulling students in from Delaware, Maryland, and Virginia gives this school its name, and strong community involvement like free mini-manicures for elementary school students, killer salon styling, and a strong business program help it rank high among the state's cosmetology programs… even though it's technically in Maryland! The school wowed us for bringing in guest lecturers like the legendary stylist JMack to give students a unique perspective on the style world.
Hair Academy of Barbering & Beauty
- Newark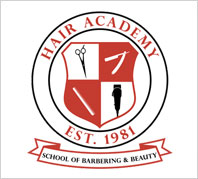 Tuition: $11,815
Kit Cost: $980
Program Length: 12 months
Newark's Hair Academy was one of the first cosmetology schools in the state. They teach solid courses in cosmetology theory and practice, but also go the extra mile to provide students with a strong business education designed to prepare them to go on to positions in salon management– or to even own their salon one day! The Hair Academy accepts VA benefits, and gets recognized for value thanks to a lower than average tuition cost when compared to other schools on the list.
Paul Mitchell School
- Newark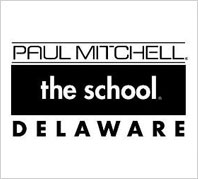 Tuition: $14,900
Kit Cost: $3,100
Program Length: 11 months
Paul Mitchell's Newark location has all the benefits the school has become so highly respected for throughout the nation: the unique Paul Mitchell cutting system, access to scholarship offers, and acceptance of VA benefits. But this school also takes steps to stay involved with the local community, starting a Quitter's Club for people trying to quit smoking and helping to raise money for worthy charities through the FUNRaiser program.
Schilling-Douglas School of Hair Design, LLC
- Newark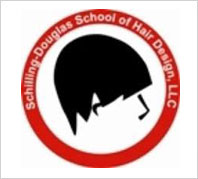 Tuition: $14,525
Kit Cost: $1,775
Program Length: 12 months
The cosmetology program at Schilling-Douglas is designed to engage all types of learners by catering to each student's unique learning style. A mixture of classroom and practical salon exposure provide a yin and yang to their styling education, offering a solid business education in addition to thorough training in the art and science of cosmetology.
The school offers scholarships and accepts VA benefits, and most students graduate with very little debt. Seventy-six percent go on to find jobs immediately, thanks to a job placement department that provides assistance to recent graduates. Tuition below the state average earns the school recognition for offering exceptional value!