Florida is all about individual style, elegance and glamour. From the dance floors of Miami's Salsa clubs, to the model-perfect bodies that line the miles of sandy beaches along the coastlines– looking good and feeling good is a tradition in Florida. The many world-renowned cosmetology schools that call Florida home help to keep this tradition alive by turning out talented stylists ready to take on the world one client at a time from their booths in the busy salons found in every town and city throughout the state.
View details here on the criteria we used to select top schools.
Here you'll find our pick for the top ten beauty institutes in Florida offering full cosmetology programs that meet the requirements for state licensure.
Academy of Cosmetology
- Merritt Island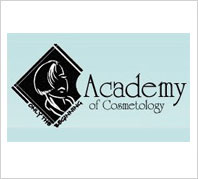 Tuition: $10,400
Kit Cost: $1,000
Program Length: 12 months
Academy of Cosmetology of Merritt Island has the lowest tuition rate among the schools on our list, earning them immediate recognition for value! But the value gets even better the closer you look—students graduate with almost no debt, and overwhelmingly on time! The school accepts VA benefits for qualified former members of the military.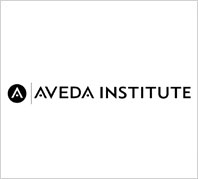 Tuition: $15,750
Kit Cost: $2,500
Program Length: 13 months
Aveda's cool Miami salon comes in second in Florida. The school builds on the traditional Aveda system, giving graduates access to a large salon network that offers numerous career opportunities. A full 77 percent of Aveda's students graduate on time and 76 percent find jobs almost immediately. Add the national scholarships that are offered to students and the fact that Aveda accepts VA benefits, and you know you have a school that has struck the right balance between haute and accessibility.
But even the hottest stylist needs a sense of business to really succeed in the industry, and Aveda Miami helps foster those skills to ensure graduates get a leg up on the business side of beauty while getting cosmetology training that is second to none.
Beauty Schools of America
- Miami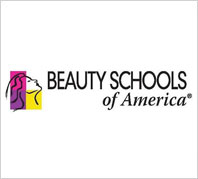 Tuition: $14,573
Kit Cost: $1,537
Program Length: 12 months
BSA has five different campuses scattered throughout southern Florida and boasts a diverse student body, providing a welcoming environment for international students looking to establish themselves in the salon industry. Their core values are integrity, respect, and excellence– and those values show in their numbers: 51 percent on-time graduation rate, and an 88 percent job placement rate – the best in the state!
BSA's career services department assists graduates in finding positions. The school believes in providing students with not only the styling skills they need to pass state licensing exams, but also with the business skills required to succeed in the salon industry. VA benefits are accepted, as are some scholarships, including the Bright Future scholarship for children of wounded or disabled veterans.
Boca Beauty Academy
- Boca Raton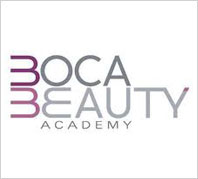 Tuition: $16,800
Kit Cost: $1,500
Program Length: 10
The Boca Beauty Academy of Palm Beach's respected job placement program leads the list of accolades, with more than 80 percent of graduates landing jobs they love right out of school. Boca also emphasizes business skills training, appealing to students with sites set on independent practice or even operating their own salon someday.
But the Academy isn't just goal-oriented; instructors strive to bring in fun and creativity to their lessons, and outside the classroom students are encouraged to participate in the fun Goliath Gauntlet Course as part of a charity benefit drive for local children's homes. The school teaches the Sassoon cutting system that salons covet; giving Boca graduates an edge over students from other schools. Several different scholarships are available through Boca Beauty Academy and VA benefits area accepted.
Cozmo Beauty School
- Bonita Springs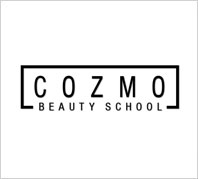 Tuition: $15,600
Kit Cost: $950
Program Length: 10 months Full Time/14 Months Part Time
Cozmo Beauty School has a 100% placement rating plus a 96.67% licensure rate. The school has strong on-time completion and job placement rates, with 87 percent of graduates immediately finding work in the industry.
Kaizen Beauty Academy
- Fort Lauderdale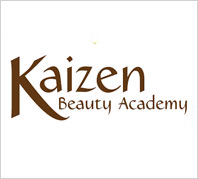 Tuition: $12,600
Kit Cost: $1,564
Program Length: 14 months
Kaizen is the place to go if you definitely want to get through a cosmetology program on a set timeline: 100 percent of students graduate on-time from Kaizen's program! In large part, this is due to the boutique nature of the Kaizen education. Class sizes are kept small, allowing instructors to lavish students with personal attention. The school gets recognized for value thanks to its below-average tuition costs, and is also recognized for a strong business skills education.
Loraines Academy
- St. Petersburg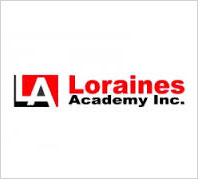 Tuition: $15,650
Kit Cost: $1,320
Program Length: 12 months
Loraines Academy has been in business since 1966, striving to turn out well-rounded, professional, technically competent graduates. The school offers job placement services and also provides some scholarships, making education and a career more accessible. G.I. Bill benefits are also accepted. As might be expected from such a well-established school, the Academy has a strong element of community involvement, sponsoring a number of fun charitable events like Halloween-themed makeovers and school picnics.
North Florida Academy
- Orange Park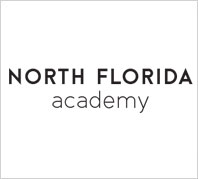 Tuition: $10,950
Kit Cost: $1,550
Program Length: 9 months
North Florida Academy gets recognized for value thanks to having tuition below the average for the schools that made our list. The school prides itself on helping students achieve their goals and dreams by providing an uplifting, yet professional environment where students are encouraged and inspired. Some scholarship opportunities are available and the school accepts VA benefits.
Sunstate Academy of Cosmetology and Massage
- Clearwater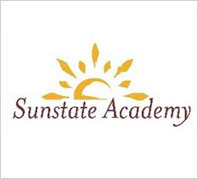 Tuition: $15,890
Kit Cost: $1,175
Program Length: 13 months
Sunstate students like to call it Funstate, because this academy is all about reinventing yourself, breaking rules, and having fun in the process. The school has a wide array of scholarships available for prospective students and VA benefits are accepted. Students tend to graduate on time and with very little outstanding debt. In fact, 71 percent complete the course inside the 13-month schedule and thanks to the job placement program, most graduates find a salon they love right out of school. The academy also teaches students to give back, participating in the Big Backpack event to provide free haircuts to disadvantaged local children heading back to school each fall.