From the urban oasis of Atlanta to the charming gems of Southern small town life, cosmetology students in Georgia have a wide range of schools to choose from for a complete education in classic and contemporary hairstyling. At an average cost of $14,880, the cosmetology schools that made our list are quite affordable, but that doesn't mean they compromise on quality. Hitting the job market without a lot of debt means Georgia-trained cosmetologists have advantages coming right out of the classroom– plus, the state boasts high job placement rates for recent grads.
View details here on the criteria we used to select top schools.
Here you'll find our pick for the top nine beauty academies in Georgia offering cosmetology programs that meet state licensing requirements.
Atlanta Beauty & Barber Academy
- Atlanta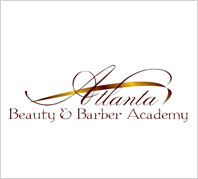 Tuition: $5,450
Kit Cost: $550
Program Length: 14 months
This program is the most affordable in the state, at less than half the cost of the next least expensive, earning the school recognition for offering a great value. But that's not the only value this school offers. A network of local salons offers an organized job placement system for graduates, which ensures jobs are waiting when they complete the program. Flexible scheduling helps accommodate the daily life of students, and VA benefits and scholarships are available for qualified candidates.
Georgia Institute of Cosmetology
- Athens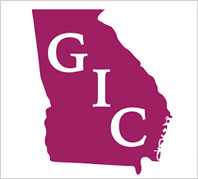 Tuition: $21,995
Kit Cost: $1,950
Program Length: 18 months
At a year and a half in duration, the program available through the Georgia Institute of Cosmetology is the longest of its kind in the state. The quality and depth of the education offered during those 18 months earns this school a spot on our list. It also made the list thanks to its on-time graduation rate (96 percent of students graduate on time!) and number one in job placement (95 percent of grads land a dream job right out of school!).
The school goes the extra mile with both hairstyle and cutting instruction and business education, preparing students to manage their own salons someday. Oh, and did we mention: VA benefits are accepted. What more could anyone ask for from a cosmetology school?
Keune Academy by 124
- Atlanta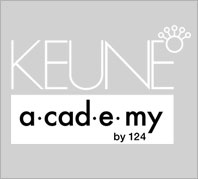 Tuition: $17,450
Kit Cost: $2,26
Program Length: 9 months
Walking onto the sleek, stylish salon floor at Keune Academy is enough to make anyone believe that they are doing more than just teaching students to style hair– they are changing the entire industry, one student at a time. The school wowed us thanks to its dedication to small class sizes, with no more than 9 students per instructor. This ensures plenty of one-on-one instruction time. Graduates from Keune are filling up Georgia salons! Seventy-eight percent of students are immediately placed in jobs after graduation, thanks in part to dedicated career services professionals with the company. The school accepts VA benefits. Most graduates leave with very little student loan debt.
Paul Mitchell School
- Atlanta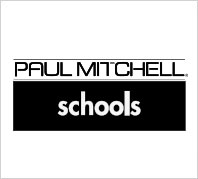 Tuition: $17,400
Kit Cost: $1,800
Program Length: 11 months
Paul Mitchell's Atlanta school places 80 percent of graduates into jobs immediately upon completing the unique Paul Mitchell program. The comprehensive training this school provides includes the exclusive Paul Mitchell cutting system, an expert approach that most schools cannot duplicate. The bright, colorful training salon offers a cool environment for learning. Like all Paul Mitchell schools, Atlanta accepts VA educational benefits and provides a number of scholarship opportunities. The school also maintains strong ties to the community, taking part in the FUNraising program to benefit various Fulton County charities.
Pro Way Hair School
- Stone Mountain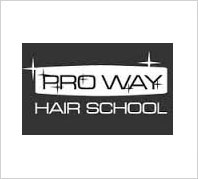 Tuition: $19,100
Kit Cost: Included in tuition
Program Length: 14 months
With fifty years of teaching hair-cutting and styling under their belt, Pro Way has it down to a science: 93 percent of students graduate on time, and the school's job placement service helps place 90 percent of graduates into positions they love as soon as the program is complete. Students have very little loan debt hanging over them after they leave Pro Way, thanks in part to the fact that the school accepts veteran's benefits for financing.
Ritz Beauty Academy LLC
- Atlanta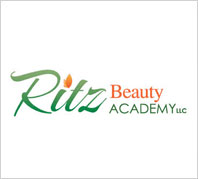 Tuition: $10,320
Kit Cost: $700
Program Length: 9 months
The Ritz Academy represents excellent value to Georgia cosmetology students, and has one of the shortest programs in the state at 9 months in length… students get through fast and at very affordable rates! Small class sizes also made us say, "Wow!"
Rivertown School of Beauty
- Columbus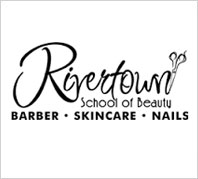 Tuition: $11,700
Kit Cost: Included in tuition
Program Length: 12 months
Rivertown is owned by a military family and is proud to accept G.I. Bill students. The school focuses on hands-on training, putting students in the salon early to gain experience. The school's tuition rates are below average for the state and students graduate with very little debt remaining on their student loans. Ninety-four percent of graduates find jobs right out of school. They take with them extensive training in the business aspects of salon operations in addition to the fundamentals of styling.
Toni&Guy Hairdressing Academy
- Atlanta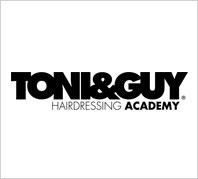 Tuition: $16,000
Kit Cost: $2,750
Program Length: 10 months
Toni & Guy is another national chain with a strong and unique cutting system taught to all students… a legacy of founder Guy Mascolo. Students can also apply for the Guy Mascolo scholarship, covering part of the cost of tuition. VA benefits are also accepted. Toni & Guy also assists with job placement, helping graduates hit the ground running in their new careers. Along the way, students get experience helping out in the community as part of the school's partnership with Camp Independence & Children's Healthcare of Atlanta to give makeovers to children fighting cancer.