Hawaiian style has a unique flavor that is at once exotic and natural. Hawaii's cosmetology schools exist in a world apart form those of the continental United States, but they take a backseat to no one when it comes to training students in the finer aspects of cutting and style. With an average tuition cost of $14,902 per program, the education isn't cheap, but great deals can be had at some of these schools, and lifelong skills in styling can be learned at any of them!
View details here on the criteria we used to select top schools.
Here you'll find our pick for the top five beauty academies in Hawaii that offer cosmetology programs.
Hawaii Institute of Hair Design
- Honolulu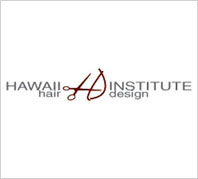 Tuition: $13,237
Kit Cost: $936
Program Length: 12 months
The Hawaii Institute of Hair Design is a Honolulu institution that has been training local stylists since World War II. The professionally-run school easily hits our training trifecta by graduating more than half of students inside the 12 month timeline, sending 81 percent of them immediately on to jobs in the industry, and doing it all while keeping their debt manageable—the only school in Hawaii to hit all those marks. In part, it does so by charging below-average tuition and accepting veteran's benefits. A strong emphasis on teaching hair cutting techniques, with more than 200 style cuts required before graduation, is a school hallmark.
Honolulu Community College Cosmetology Program
- Honolulu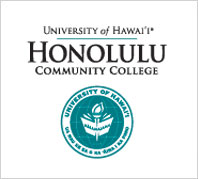 Tuition: $5,517
Kit Cost: $1,800
Program Length: 18 months
Also to make our list is another program that offers excellent value from an unlikely source: the Honolulu Community College cosmetology program offers either a degree or a certificate at less than half the cost of the next cheapest program in the state! The college offers both scholarships and the ability to use G.I. Bill benefits. More than half of all students graduate on time, and the college's career services department is on hand to help line up jobs after graduation.
IBS School of Cosmetology and Massage
- Maui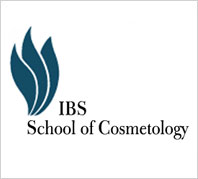 Tuition: $15,000
Kit Cost: $2,545
Program Length: 10 months
IBS is an extension of an Oregon school and offers the only campus on the island of Maui for prospective stylists. They pride themselves on offering a well-rounded program and establishing students with a solid base of education and experience to help pass the state licensing exam. Scholarships are available to help cover the cost of tuition.
The Paul Brown Institute at Remington College
- Honolulu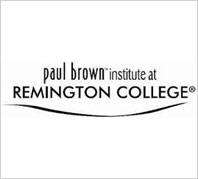 Tuition: $21,700
Kit Cost: Included in tuition
Program Length: 12 months
The Paul Brown Institute believes that the key to being successful in the cosmetology field requires a passion for making others look and feel their very best. The school strives to put that theory into practice with its own students, with a team of instructors with industry experience encouraging them to achieve their goals every day. It works: 70 percent of students graduate from the program on time! Taking a lead from founder Paul Brown, the institute is also know for its philanthropic work, donating time and services to community charities like Goodwill.
Paul Mitchell School
- Honolulu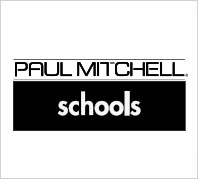 Tuition: $19,057
Kit Cost: $3,150
Program Length: 13 months
The Paul Mitchell school is the only major continental chain of beauty schools that has made it out to Hawaii so far, but they are already making a splash in the Honolulu style scene. The classic Paul Mitchell cutting system represents a new trend for the islands, but one that is taking off! Local salons have been snapping up graduates, with 79 percent of students immediately finding jobs after graduation. The school also has taken pains to give back to the local community, taking part in fundraising and charity events through their FUNraising campaigns. The school awards scholarships to deserving students and accepts VA benefits.