From Boise to the panhandle, the Snake River, and back again, Idaho cosmetology students will find modern, stylish schools from the state's backwaters to its metropolitan center. With an average tuition price of $14,734 for the beauty academies that made our list, Idaho's cosmetology schools are well within reach for virtually all prospective students, especially considering that most accept G.I. Bill education benefits, scholarships, financial aid, and student loans.
View details here on the criteria we used to select top schools.
You'll often hear that beauty is the number one industry in the United States, and graduates of Idaho's cosmetology schools know this as well as anybody. With an overall average job placement rate of 80 percent among the schools that made our list, you'd be hard pressed to find a better average job placement rate anywhere else in the nation.
Here you'll find our pick for the top ten beauty academies in Idaho offering full cosmetology programs.
Academy of Cosmetology
- Post Falls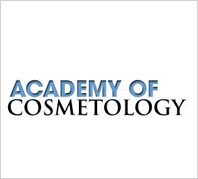 Tuition: $12,000
Kit Cost: $0
Program Length: 13 months
Students will be impressed with this program's business courses that go beyond the basic requirements for cosmetology licensure in Idaho. Job placement services and acceptance of veteran education benefits are other advantages this school offers. However above all else, this program stands out among all other top-10 schools as offering the lowest tuition+kit cost in Idaho. Located in scenic Post Falls next to Lake Coeur d'Alene and in the Spokane metropolitan area, students have plenty of opportunities to have fun with the money they save at this school while also receiving a top-notch education that goes beyond the minimum state licensure requirements.
Austin Kade Academy
- Idaho Falls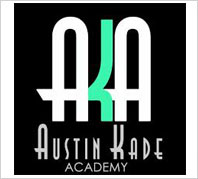 Tuition: $14,000
Kit Cost: $3,000
Program Length: 13 months
With the most attractive facility in Idaho Falls, this school also offers its graduates a solid foundation in salon business know-how and job placement assistance. On top of this it accepts scholarships and is actively involved in the local region donating to community service funds and hosting an amazing annual student-run fashion show, the proceeds of which are given to charity. The school is a laureate of the North American Hairstyling Award and enthusiastically believes that learning is exciting, and that the energy of this excitement should be felt on a daily basis.
The Beauty Institute SKP
- Boise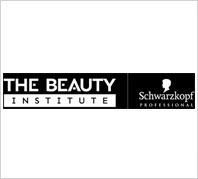 Tuition: $15,850
Kit Cost: $2,900
Program Length: 14 months
Boasting an 85 percent career success rate, it should come as no surprise that this school offers job placement assistance and also accepts veterans' education benefits. As a Schwarzkopf professional student you benefit from a curriculum that incorporates the latest advances in techniques and equipment, putting you in the position of being ready to style according to the hottest trends. You will find yourself falling into this school's enviable equation: "Talent+Education=Success"
Cosmetology School of Arts and Sciences Beauty College
- Burley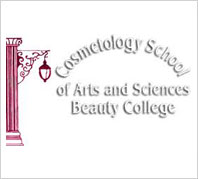 Tuition: $13,640
Kit Cost: $1,060
Program Length: 14 months
Students don't choose this program for the quality of its education alone; they also appreciate that it offers below-average tuition and treats those who serve our country with discounted services– in addition to recognizing G.I. Bill education funding for students. Teaching and living by the motto, "Hairstylists bring out the beauty in you," students at this school have fun while learning the ins and outs of their profession. Compared with tuition, students also graduate with debt that is less than 60 percent of their initial costs, further increasing this program's value.
Evans Hairstyling College
- Rexburg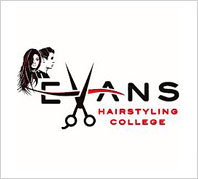 Tuition: $11,300
Kit Cost: $1,5000
Program Length: 13 months
It's an understatement to say that this school is the most happening place in Rexburg, and perhaps even Idaho Falls. It is 100 percent accurate to take the word of this program when it boasts, "We are committed to providing you with the best cosmetology career preparation available," undoubtedly a nod to its job placement program, which has helped 83 percent of graduates find their niche in the job market.  Of the top-10 cosmetology schools in Idaho, this one is the best value on several fronts: its graduates have the lowest amount of debt, its tuition+kit costs are one of the lowest, and amazingly, according to its most recent gainful employment disclosure, 100 percent of students completed their program on time.
Headmasters School of Hair Design
- Lewiston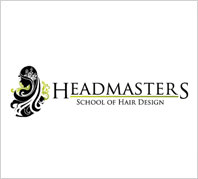 Tuition: $15,800
Kit Cost: $896
Program Length: 14 months
With career placement services that ensure 88 percent of students find a job after graduation, this school makes the top-10 for several reasons including business training, acceptance of veteran benefits, and community involvement that encourages local students to come and get a discount off their haircut. The quality of education at this school is top-notch, described as "well above the minimum standards set by the state and even the accrediting commission."
Nicholas Jay Salon & Spa Academy
- Nampa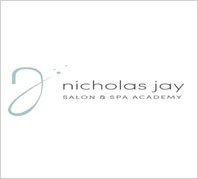 Tuition: $15,000
Kit Cost: $1,600
Program Length: 14 months
With no less than four experienced cosmetology instructors and one esthetics specialist offering you perspective and holding you accountable, you will graduate from this school with a well-rounded education prepared to start your career running. G.I. Bill benefits, scholarships, and job placement assistance make your prospects even rosier. Formerly known as Razzle Dazzle College, this school got a makeover and its state-of-the-art facilities now include a slick black theme studded with professionalism. The curriculum incorporates business-building techniques and students begin their hands-on studies with the understanding that they're already working as professionals. This is the main place in Lewiston where you can complete your cosmetology education, located on Main Street next to an all-American saloon where you can cool off after a hard day's work.
Oliver Finley Academy
- Boise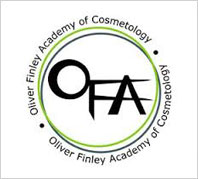 Tuition: $19,000
Kit Cost: $1,845
Program Length: 14 months
For starters, this school has the highest job placement rate of all the institutes that made our list– 91 percent of graduates land a job immediately after graduation! Thanks in no small part to its job placement program and industry professional contacts, students also benefit from a modern, attractive, and stylish facility that accepts scholarships and maintains a supportive community, offering military discounts. Students learn in a sparkling school that is located midway between the Boise River and the Boise Valley Canal, stylized with a shining professional interior and a freshly remodeled brightly lit salon. Product lines include the top names in the field.
Paul Mitchell School
- Boise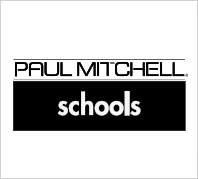 Tuition: $18,100
Kit Cost: $2,775
Program Length: 15 months
Paul Mitchell schools throughout the nation hold the cosmetology industry to a high standard, and this Boise location does not disappoint. Glitz, glamour, and shine exude from its premises, from its lacquered hardwood floors to its unique Paul Mitchell cutting system. Business know-how is included in your education, which can be financed through a combination of scholarships and benefits from the G.I. Bill for qualified veterans. A school proceeded by its reputation, you won't have trouble finding employment upon graduation, especially in light of its successful job placement program. The premises are conveniently located off I-84 near a major shopping center.
The School of Hairstyling
- Chubbuck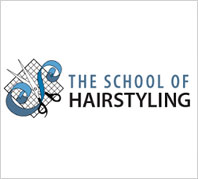 Tuition: $12,650
Kit Cost: $3,250
Program Length: 16 months
Located in the trendiest northern district of Pocatello, Mizani, Joico, MUD, and L'Oréal are regulars on this salon's shelves. Among the hills carved out by the Portneuf River, students are privileged to be exposed to the combined wisdom of three faculty instructors with a total of 88 years of experience in the beauty industry between them.
Scholarships and acceptance of G.I. Bill benefits give graduates of this school one of the lowest levels of outgoing debt of all beauty academies in Idaho. Compared with other schools that cost far more, its Pivot Point cutting system goes a step beyond the basic and their job placement program ensures 90 percent of students smoothly transition into an exciting career immediately after graduation. The school's active and broad community involvement hints at the amicable relationship cosmetologists-in-training enjoy with their clients: public servants, military service members, and teachers that come to the Chubbuck school all get discounts on their haircuts.