The Windy City has its own style, one that doesn't have the advantages of year-round beach weather. Chic yet understated practicality underline most of what happens in salons in Chicago and throughout Illinois. Cosmetology students trained in places like Chicago and Decatur have a versatility that stylists from the coasts sometimes lack. The ability to easily switch between styles – from "boardroom conservative" to "runway diva" – takes a skill that most California or New York stylists admit they can't touch.
View details here on the criteria we used to select top schools.
Here you'll find our pick for the top ten schools in Illinois that offer full cosmetology programs. The average cost of tuition for the schools that made our list is $16,448.
Alvareita's College of Cosmetology Inc.
- Godfrey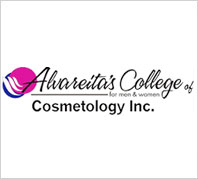 Tuition: $12,650
Kit Cost: $950
Program Length: 13 months
Located in the Illinois suburbs just outside St. Louis, Alvareita's offers students access to a large market of salons hungry for employees. One hundred percent of graduates have jobs waiting as soon as they finish the program, and 80 percent of them finish on time. The school represents amazing value with the lowest tuition rates in the state.
Cosmetology and Spa Academy
- Chicago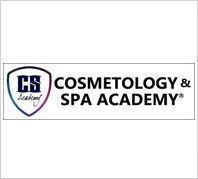 Tuition: $16,000
Kit Cost: $1,600
Program Length: 11 months
The Academy is a place to build a career, where both life and professional skills are taught and lifelong relationships are forged with both peers and instructors. A business skills course helps students prepare for managing or owning a salon of their own someday. The school teaches the Sassoon cutting system, going far beyond the minimum haircutting training required for the state licensing exam. A free financial analysis for prospective students helps identify available scholarships. VA benefits are accepted, and the school charges lower than the average tuition among the schools that made our list.
Hair Professionals Career College
- Chicago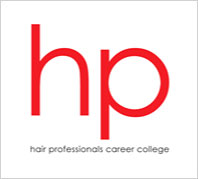 Tuition: $17,450
Kit Cost: $2,500
Program Length: 12 months
Like many Illinois schools, the Hair Professionals Career College has a strong business education component in their program. Their style training is primarily hands-on, with students learning in the salon, not out of textbooks. Almost 60 percent of students graduate on time and 76 percent find jobs immediately after graduation. Scholarships are available.
Mr. John's School of Cosmetology, Esthetics & Nails
- Decatur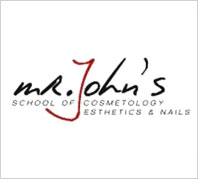 Tuition: $15,095
Kit Cost: $2,052
Program Length: 13 months
Mr. John's has been teaching people how to cut hair since the 1930's. A lot has changed since then, but much has also remained the same, including the terrific value the program offers, the understanding that learning business fundamentals is as valuable as knowing the latest fashion trends, and that being a part of the community is a quality that never goes out of style.
Mr. John's has strong connections with charities like Ronald McDonald House and Wigs for Kids. The Brenda Turner scholarship, named after a co-owner of the school, is a full-ride scholarship offered alongside several partial scholarships. The nod to history and heritage earns the school respect!
Oerhlein School of Cosmetology
- Peoria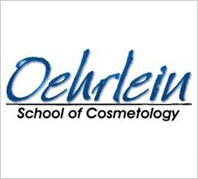 Tuition: $15,846
Kit Cost: $1,788
Program Length: 13 months
The name of the school might be hard to pronounce, but local salon owners know it well—89 percent of graduates get hired as soon as they complete the program at Oehrlein School of Cosmetology. With a below average tuition cost, Oehrlein's represents an excellent shot at a job in the industry at a very reasonable price.
Paul Mitchell School
- Kankakee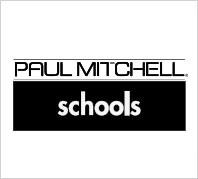 Tuition: $19,480
Kit Cost: $2,165
Program Length: 13 months
When a name like Paul Mitchell comes to a place like Kankakee, you know it's on the map. Bringing their customary hip salon and classroom spaces to town, the school provides a cool and inspiring place to learn the basics of the exclusive Paul Mitchell cutting system. VA benefits are accepted and a number of scholarships are available.
G Skin & Beauty Institute
- Oak Brook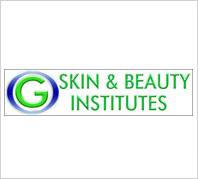 Tuition: $16,866
Kit Cost: $1,233
Program Length: 14 months
A large, trendy, clean salon space with plenty of working room and full-length mirrors at every station marks on of the big advantages that G Skin and Beauty offers to prospective students. Students are encouraged to get involved with the local community with events like the American Cancer Society's Relay for Life, as one of the Institute's classes did last summer. A strong business program complements the state of the art styling education offered.
Steven Papageorge Hair Academy
- Chicago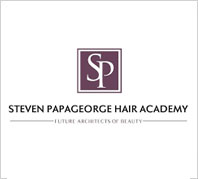 Tuition: $15,100
Kit Cost: $1,400
Program Length: 15 months
Steven Papageorge isn't a name that anyone in the Chicago salon scene will forget anytime soon. The school is among the elite of Illinois cosmetology programs. All students graduate on time, and most of them with very little debt… in part due to the below-average tuition rates at this premier school. The school offers a strong business training program to provide students with the education to run their own salons someday.