Iowa is at the very heart of the heartland of America… not a place that many folks think of when they are thinking about fashion. But those are folks who haven't been to Des Moines, or its particularly upscale West Des Moines suburb, where spas and salons are cutting and styling with just as much verve and passion as those on either coast. Iowa's many cosmetology schools strive to keep the standards up, providing modern skills training at an average cost of $17,807—a price that reflects the quality of the programs. All but one of the schools have job placement rates of over 75 percent, making Iowa cosmetology schools a great launchpad for a career in style.
View details here on the criteria we used to select top schools.
Here you'll find our pick for the top ten beauty academies in Iowa offering full cosmetology programs.
American Hair Academy
- Mount Pleasant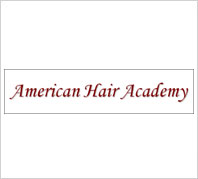 Tuition: $16,685
Kit Cost: $2,090
Program Length: 14 months
The success of the American Hair Academy is based on the success of their students. The school has the highest on-time completion and job placement rates in the entire state, proof that it delivers on its promise of giving students the education they need to reach their professional goals. Below-average tuition and available scholarships put that success within reach for every prospective student. A strong business education will follow graduates throughout their career, paving the way for success as salon managers or owners.
Aveda Institute
- Des Moines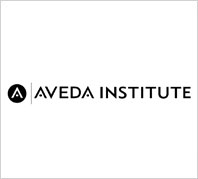 Tuition: $21,150
Kit Cost: $2,200
Program Length: 12 months
Aveda is cool no matter where you are in the country and the Des Moines location keeps that promise by teaching cutting edge styling and theory reinforced by practical, hands-on education out on the salon floor. A huge national scholarship program and the acceptance of VA benefits helps the school keep debt low for graduating students. Ninety-one percent find work immediately in salons and spas after they complete the program.
Capri College
- Cedar Rapids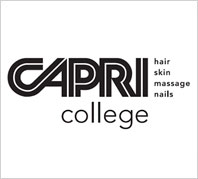 Tuition: $17,280
Kit Cost: $2,165
Program Length: 14 months
Capri College offers tremendous value to Iowa cosmetology students. The school has a superlative haircutting program, well beyond the state minimum requirements, offering skills training that few other colleges can match. At the same time, dedicated business and marketing training give graduates the full spectrum of education to succeed in the salon business. An 81 percent job placement rate and a variety of available scholarships round off the advantages delivered by Capri.
EQ School of Hair Design
- Bluffs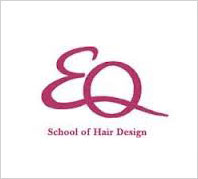 Tuition: $18,625
Kit Cost: $1,250
Program Length: 14 months
Students from EQ graduate with the lowest levels of outstanding student loan debt of any school in the state, a sure sign that the school is keeping them on track and keeping additional expenses low. Nonetheless, 90 percent go on to jobs right out of the classroom. EQ offers success by design, helping students chart a successful career before they even leave the program.
Faust Institute of Cosmetology
- Storm Lake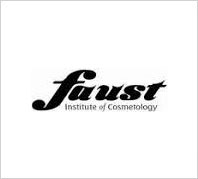 Tuition: $13,005
Kit Cost: $2,055
Program Length: 14 months
Faust Institute takes a scientific, technical approach to cosmetology skills education. That, combined with a dedicated, advanced haircutting program, helps 83 percent of graduating students find positions immediately in the beauty industry. Faust has a below-average tuition rate and accepts VA benefits.
Iowa School of Beauty
- Des Moines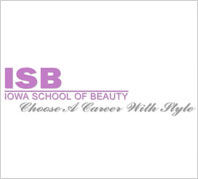 Tuition: $16,800
Kit Cost: $1,968
Program Length: 14 months
The Iowa School of Beauty has no hidden fees and a below average tuition rate, making it a great value with no gotchas! Seventy-six percent of graduates immediately find work in the beauty industry. The school participates in the Locks of Love charity event and prides itself on strong community involvement. Scholarships are available to prospective students and VA benefits are accepted.
LaJames College and Beauty School
- Mason City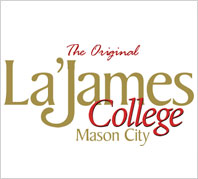 Tuition: $17,650
Kit Cost: $2,600
Program Length: 15 months
LaJames College has a 75 percent on time completion rate and 90 percent job placement rate, both indicative of the work ethic of Iowa cosmetology students and the high standards of Iowa cosmetology schools in general. But with a below average tuition rate, low rates of student loan debt accrual, and a superb business skills component to the program, LaJames stands apart. The school wowed us with their comfortable and fun dorm-style housing made available to students at low cost.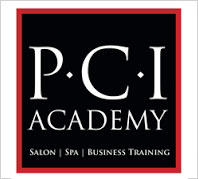 Tuition: $20,623
Kit Cost: Included in tuition
Program Length: 12 months
Students walking into the sleek black salon spaces at PCI for the first time can be forgiven for thinking they have been magically transported into a fashionable New York salon. The cool, elegant workstations don't look like what you would expect to find in Ames, Iowa, but then, the advanced styling education PCI offers is a cut above, too. A business skills focus helps prepare students for the real-world challenges in the industry, and a career services section helps them find jobs to challenge them!
The Salon Professional Academy
- Iowa City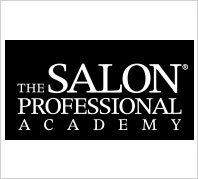 Tuition: $19,460
Kit Cost: $1,870
Program Length: 15 months
TSPA combines an 87 percent job placement rate with a high on-time completion rate to move students through the program and into lucrative positions quickly. A dedicated careers services section helps grease the wheels to find good matches for graduates. Students participate in community events such as the Trim Hunger Cut-a-Thon every year to support local food banks. Three different scholarship programs are available to help pay tuition for qualifying students.
Total Look School of Cosmetology & Massage Therapy
- Cresco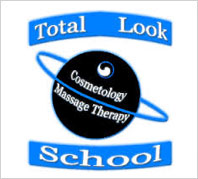 Tuition: $16,800
Kit Cost: $1,200
Program Length: 17 months
Total Look's program is the longest in the state, but it also has what might be the best business skills education available. Students get practical instruction in how to run a salon, preparing them for roles in management or ownership for a long career in the industry. With below-average tuition rates, this small school offers big value to Iowa cosmetology students!