Kentucky is a state that's home to small beauty schools offering a personal touch, just the place for traditional stylists who enjoy interacting with staff and customers to learn their craft without fuss or obstacle. With an average tuition cost of just $12,568, Kentucky is a place to get a comprehensive education in cosmetology without breaking the bank. A good job placement rate for graduates is one of the secrets of this quiet state's small-town beauty schools, and a huge advantage for students who are serious about making a career out of cosmetology.
View details here on the criteria we used to select top schools.
Here you'll find our pick for the top ten beauty academies in Kentucky offering full cosmetology programs.
Appalachian Beauty School, Inc.
- South Williamson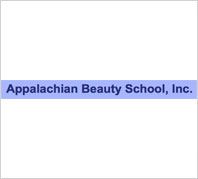 Tuition: $11,850
Kit Cost: Included in tuition
Program Length: 14 months
The natural beauty of the Appalachian Mountains is hard to beat, as are the well-trained cosmetologists that come out of the Appalachian Beauty School, Inc.. Although the location is remote, the results are exceptional: with 100 percent on-time graduation rate and a 90 percent job placement rate this little school leads the pack in Kentucky for getting students into good jobs quickly. With tuition lower than the state average, it also represents excellent value.
Bellefonte Academy of Beauty
- Ashland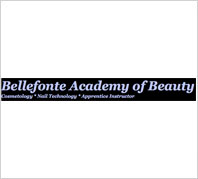 Tuition: $16,300
Kit Cost: $1,100
Program Length: 15 months
Bellefonte's instructors are committed to getting to know their students so they can help them each discover their own unique potential. The school provides extensive business skills and customer service training to prepare students for real-world salon operations. Scholarships are available for qualified students.
Changes Cosmetology School, LLC
- Paducah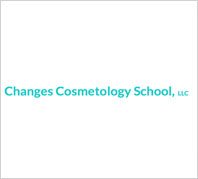 Tuition: $7,480
Kit Cost: Included in tuition
Program Length: 16 months
The charming, clean, cool blue salon space at Changes exudes small town beauty parlor and at the same time qualifies this school as one of the coolest in the state. A low tuition rate, which includes the cost of the student kit, is a big advantage to students at Changes.
Head's West Beauty College
- Madisonville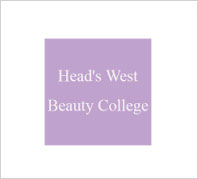 Tuition: $12,100
Kit Cost: $1,600
Program Length: 16 months
Small class sizes are a big benefit in small schools, and Head's West makes the most of it to provide individualized instruction to their students. The effort pays off: 92 percent graduate from the program on time. Better yet, most leave the school with very little loan debt still outstanding, in part because a below-average tuition rate keeps things affordable.
The Lindsey Institute of Cosmetology
- Bowling Green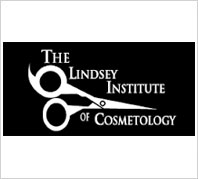 Tuition: $12,500
Kit Cost: $900
Program Length: 12 months
The Lindsey Institute offers creativity at a low cost, with tuition below the state average. The Institute is dedicated to raising the standards of their students by providing a personal touch to their hands-on training. More than half of students graduate from the program on time and 76 percent immediately find work in the industry.
Paducah Beauty School
- Paducah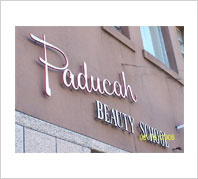 Tuition: $5,100
Kit Cost: $214
Program Length: 12 months
The Paducah School salon is a popular destination in Paducah, which provides plenty of variety and experience for students there. A well-rounded program includes a significant amount of business instruction, designed to prepare students for a real career in cosmetology that could include salon management or even ownership. With the lowest tuition rates in the state, Paducah Beauty School offers tremendous value.
Paul Mitchell School
- Lexington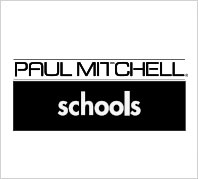 Tuition: $16,815
Kit Cost: $2,186
Program Length: 12 months
Students at Paul Mitchell schools, a national chain, learn the elite Paul Mitchell cutting system, which is always in demand in Kentucky and throughout the country. But the school also teaches generosity, giving back to the community with programs such as Breast and Ovarian health awareness promotions and the national FUNraiser to raise money for deserving charities. The chain also has a wide variety of scholarships available for deserving students.
Southeast School of Cosmetology
- Manchester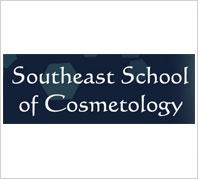 Tuition: $11,290
Kit Cost: $640
Program Length: 16 months
Seventy-five percent of students graduate on time from the Southeast School of Cosmetology, fully equipped with the skills necessary to succeed in the ever-changing world of fashion and individual style. The hands-on program does not include general education coursework but focuses exclusively on style, with a side helping of business skills to prepare students for salon ownership or management roles later in their careers. The school also offers excellent value, with a below-average tuition rate when compared to other schools on the list.
Summit Salon Academy
- Lexington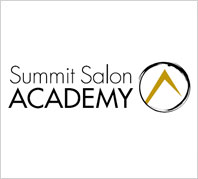 Tuition: $15,600
Kit Cost: $1,800
Program Length: 12 months
Summit is one of only two schools in the state that teaches a unique and in-depth cutting system over and above the minimum state requirements. That alone makes the school an excellent choice for technically-minded students who want to hone their skills in the craft of styling. Still, the friendly staff and instructors make Summit a great place to learn cosmetology in a relaxed and inviting atmosphere.
Trend Setters Academy of Beauty Culture, Inc
- Louisville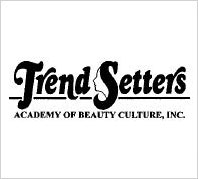 Tuition: $16,650
Kit Cost: Included in tuition
Program Length: 14 months
Trend Setters really wowed us for their commitment to a low student-teacher ratio, allowing students to benefit from personalized instruction from the dedicated, highly-trained instructors. The school has the warm, comfortable, and secure feeling of a big extended family, one that students will remember long after they have moved on to a solid career in cosmetology.