Louisiana has a wide variety of beauty academies to consider for anybody looking to earn a cosmetologist license– ranging from small, traditional Southern beauty schools in quiet towns along the bayou, to large, trendy chain schools located in the constant uproar of the big city. The average cost of tuition among the Louisiana cosmetology programs that made our list is only $12,746, making them some of the most affordable in the country. High on-time graduation rates also indicate that they are some of the most effective!
View details here on the criteria we used to select top schools.
Here you'll find our pick for the top ten beauty academies in Louisiana offering full cosmetology programs.
Aveda Institute
- Lafayette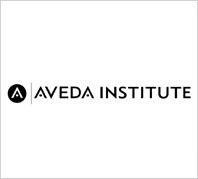 Tuition: $18,500
Kit Cost: $1,500
Program Length: 12 months
Aveda is a national chain with an international reputation, so it's no surprise to see them on our list. A cooperative job placement program with the company's many salons around the country is always helpful for graduates seeking work. The Lafayette location has a better than 50 percent on-time graduation rate, and a well-respected business training program. A unique cutting system rounds out the offering, ensuring that Aveda graduates are ready for both the business and fashion aspects of cosmetology.
Avery James School of Cosmetology
- Lake Charles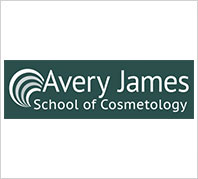 Tuition: $10,100
Kit Cost: Included in tuition
Program Length: 13 months
Avery James School of Cosmetology is a classic Southern beauty school, where owners and instructors are still referred to as Mr, Miss, or Mrs. Operating in Lake Charles since 1955, the school has produced generations of stylists, quietly offering elegant and complete style instruction at a low cost. The school also prepares students for the business side of the industry by teaching salon management and basic accounting practices.
Blue Cliff College
- Alexandria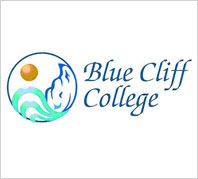 Tuition: $16,995
Kit Cost: $1,550
Program Length: 12 months
Blue Cliff is a hands-on cosmetology school with an emphasis on professionalism and client relations. As part of a larger trade school program, the cosmetology department also enjoys the benefits of the school's professional career services department when it comes time to help students with job placement.
Celebrity Stylist Beauty School
- Monroe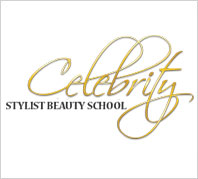 Tuition: $8,198
Kit Cost: $1,070
Program Length: 13 months
Celebrity believes in hands-on training that will help students turn their dreams into reality. A career services department helps place students in jobs after graduation, which helps the school achieve an 83 percent placement rate. More than half of students complete the course on time. The school accepts VA benefits, but already has the lowest tuition costs in the state. A business skills component to the course helps students prepare for real-world roles in salon management or ownership.
Cloyd's Beauty School
- Monroe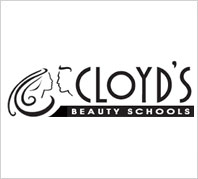 Tuition: $7,125
Kit Cost: $1,325
Program Length: 14 months
Cloyd's means business when it comes to beauty. They graduate 75 percent of their students on time and at a great price, with the lowest tuition costs in the state. But they also teach business, focusing not only on giving students the technical knowledge of cosmetology to succeed in the industry, but educating them on good business and public relations practices. The school even accepts G.I. Bill benefits from qualified veterans.
Omega Institute of Cosmetology
- Houma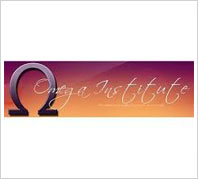 Tuition: $12,029
Kit Cost: $900
Program Length: 13 months
It might sound like the top-secret cover organization for a villain in a James Bond movie, but the Omega Institute of Cosmetology is taking over the world of Louisiana style by turning out top-notch graduates. Their salon may not be located in an underground lair beneath an active volcano, but it's still the hottest salon in the state, with a warm, clean, wood-floored gallery featuring state-of-the-art equipment.
Omega is the only school in the state to hit the trifecta of high on-time completion rate, low student loan debt, and high job placement rates– 88 percent of students find jobs after graduation. A dedicated career services department helps find work for graduates. The school also presents a solid business skills education. Finally, with a below-average tuition rate, Omega represents terrific value!
Opelousas School of Cosmetology Inc.
- Opelousas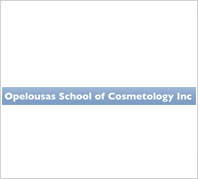 Tuition: $9,500
Kit Cost: $1,000
Program Length: 14 months
Opelousas School of Cosmetology Inc. aims to prepare students for entry level positions in the field of cosmetology. The low cost of tuition makes the school affordable for almost every candidate. An extra emphasis on business instruction helps graduates succeed out in the real world.
Pat Goins Beauty School
- Bossier City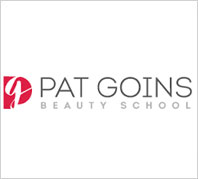 Tuition: $15,510
Kit Cost: $2,808
Program Length: 10 months
Pat Goins aims to help students make money by doing what they love. The school looks for students who have a passion for hairstyle and coloring and equips them with the skills for a career in the business. More than half of attendees graduate on time. The school accepts VA benefits. Students explore their knowledge and commitment by taking part in off-campus community events, beauty pageants, and fashion shows.
Pineville Beauty School
- Prineville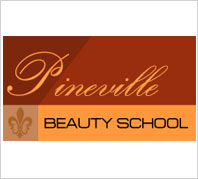 Tuition: $12,110
Kit Cost: $750
Program Length: 12 months
Pineville Beauty School's commitment to students goes far beyond the classroom—they help students move their lives forward into productive careers in cosmetology. PBS has the highest job placement numbers in the state, with 91 percent of students finding work in the beauty industry after graduation. With a below-average tuition costs and the near certainty of a job waiting after completing the program, PBS rewards attendees with great value!