Maryland is right at the heart of the Eastern seaboard, poised halfway between the elegant classicism of the south and the trendy fashion centers of the northeast. The state's many beauty schools take advantage of the blending of those styles, giving students an education that is at once modern and timeless. An education this complete doesn't come without cost: the average tuition rate for the schools that made our list is $16,818. But Maryland's schools are accessible and comprehensive, making it a price well worth paying for entry into the lucrative East Coast spa and salon industry.
View details here on the criteria we used to select top schools.
Here you'll find our pick for the top ten beauty academies in Maryland offering full cosmetology programs.
Aaron's Academy of Beauty
- Waldorf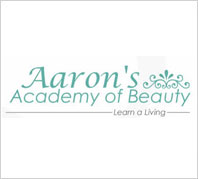 Tuition: $16,000
Kit Cost: $1,600
Program Length: 12 months
Aaron's students receive high marks from customers at their student salon, reflecting well on the professionalism and effort the school's qualified instructors put into the program. Aaron's is a great deal for many cosmetology students, with a below-average tuition rate for the state. The school also accepts VA benefits from qualified veterans.
Aspen Beauty Academy of Laurel
- Annapolis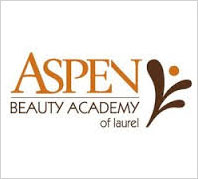 Tuition: $14,500
Kit Cost: $1,900
Program Length: 12 months
A strong, independent cutting technique characterizes the style of the Aspen Academy, which goes its own way in cosmetology education to obtain terrific results. An unusual three-day schedule accommodates students unable to attend during traditional salon hours. The Academy offers the Prosper U business training program as a standard part of the curriculum. A job placement service helps achieve a 79 percent placement rate for graduates. With a below-average tuition rate, that makes Aspen a surprising and distinct value to non-traditional students.
Award Beauty School
- Hagerstown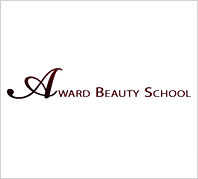 Tuition: $17,230
Kit Cost: $1,095
Program Length: 8 months
Award Beauty School has been training students in the Tri-State areas for more than fifty years, and they have cosmetology education down to a science. The school achieves a 100 percent on-time graduation rate and a 93 percent job placement rate. Award hopes to give students the skills they need for a rewarding career and financial independence. They send their graduates off on a good start toward that goal by ensuring that most graduate with a very low level of student debt.
The Colorlab Academy of Hair
- Bel Air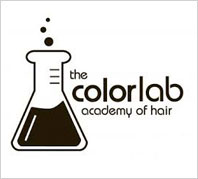 Tuition: $17,060
Kit Cost: $2,240
Program Length: 12 months
Colorlab keeps their curriculum updated to offer students the most innovative new techniques and modern styling methods, giving them the equipment to compete in the fashion world after graduation. Colorlab also offers one other enormous advantage: the school typically graduates students with very low levels of outstanding student loan debt, giving them an opportunity to get a clean start in the field without owing a mountain of money right off the bat!
Del-Mar-Va Beauty Academy
- Salisbury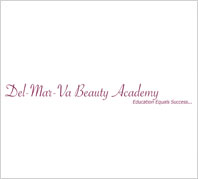 Tuition: $16,444
Kit Cost: $3,300
Program Length: 12 months
Del-Mar-Va takes pride in the personalized education that each student receives. With a below-average tuition cost, it offers excellent value. Community involvement is also a priority at this school; students provide free mini-manicures for elementary school students! Regular guest lecturers like stylist JMack bring some extra wow to the learning experience. VA benefits are accepted.
Frederick School of Cosmetology
- Frederick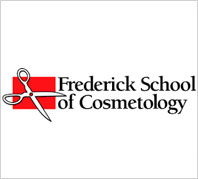 Tuition: $16,150
Kit Cost: $1,802
Program Length: 14 months
The hot red walls of the stylish salon floor at Frederick tell students they're in for something special as soon as they walk in the door. The school inspires their students to develop their creative talents and technical skills to find work in the leading salons, a cutting edge approach that helps achieve a 100 percent on-time graduation rate. The school also has lower than average tuition, helping graduates leave with very little outstanding student loan debt. Community involvement is also a priority at the Frederick School.
Montgomery Beauty School
- Silver Spring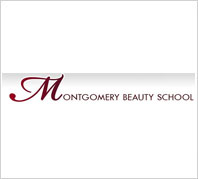 Tuition: $17,230
Kit Cost: $1,095
Program Length: 12 months
Located in the Washington D.C. Metro area, the Montgomery Beauty School is close to the corridors of power, and perfection is expected! The very modern and clean salon floor sets the example, complete with up-to-date equipment. The special cutting system Montgomery teaches earns the school recognition for going beyond the basic requirements for licensure. Helped along by a career services department, graduates tend to complete the program on time and go on to easily find jobs in the industry. When they do leave, very little student debt remains outstanding. A business skills component rounds out the training at Montgomery, readying students to take control of their career– and possibly even their own salon some day!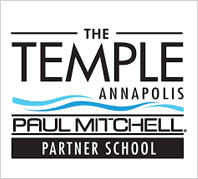 Tuition: $17,650
Kit Cost: $2,500
Program Length: 12 months
The Temple is a venue in which the much-acclaimed Paul Mitchell cutting system is venerated. As attendees of a Paul Mitchell partner school, students at the Temple have the advantage of having access to that exclusive cutting technique. It's an advantage that shows up in the school's results: 98 percent of graduates immediately find work in the industry. One hundred percent graduate on time! A job placement program helps the whole process along. Better yet, students graduate with very low levels of loan debt, making it easier to get started and get ahead in their careers.