The rich history and tradition of Boston embodies the old-world elegance of fashion. But the finery of traditional New England high society is no longer the only game in town when it comes to cosmetology education in the Bay State. Upscale salons push the boundaries in Boston and Worcester, and the demand for creative young professionals with a flair for the cutting edge of fashion is strong. At an average tuition rate of $12,405 for the schools that made our list, an education in cosmetology in Massachusetts won't break the bank.
View details here on the criteria we used to select top schools.
Here you'll find our pick for the top nine beauty academies in Massachusetts offering cosmetology programs that meet state licensing requirements.
Aliano School of Cosmetology
- Brockton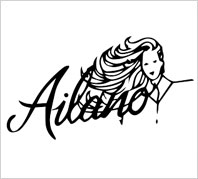 Tuition: $12,500
Kit Cost: $1,400
Program Length: 7 months
Aliano has a high on-time completion rate and a dedicate job placement service, both of which serve to fulfill the school's commitment to help students jump-start their career in the beauty industry. By teaching an in-depth array of haircutting techniques, Aliano provides graduates with the skills and professional approach they need to succeed in the salon world.
Alexander Academy
- Lunenburg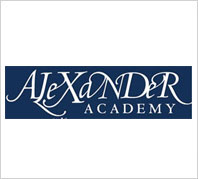 Tuition: $13,850
Kit Cost: $1,350
Program Length: 10 months
Alexander Academy's teaching style involves encouraging students to build positive relations with their fellow students and clients, while teaching modern, cutting-edge styling techniques. One hundred percent of students graduate on time. The professional approach of the instructors is reflected in the high job placement rate graduates enjoy, 80 percent of whom immediately go on to find work in the industry.
Henri's School of Hair Design
- Fitchburg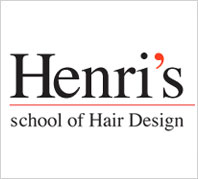 Tuition: $11,100
Kit Cost: $1,00
Program Length: 9 months
Henri's instructors are excited about introducing students to a new career path, and it shows in the school's high on-time graduation rate. The school seeks out students who are creative and enjoy spending time around people, which makes the classroom environment a pleasure every day. The school teaches an advanced haircutting system to every student. It also costs less than most other schools in the state, and students leave with a very low debt load from student loans. Finally, scholarship offerings make Henri's an even more affordable choice for qualified students!
Jolie Hair and Beauty Academy
- Ludlow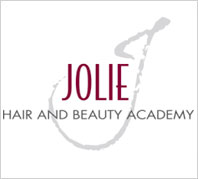 Tuition: $12,820
Kit Cost: $1,290
Program Length: 10 months
Jolie offers students an opportunity to take their first step on the path to success by learning cutting-edge industry techniques from experienced instructors. Community involvement is strong at this school, with students donating time offering complimentary back-to-school haircuts for local students 12 and under.
Jupiter Beauty Academy
- Boston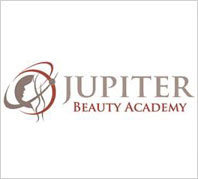 Tuition: $9,341
Kit Cost: $609
Program Length: 7 months
Jupiter's value is out of this world, with the lowest tuition costs in the entire state! Scholarships can further reduce the cost of attendance for qualified applicants. Jupiter's mission is to train each individual to master the art and science of cosmetology and to enhance their skills within the industry. Almost all of the school's students graduate on time. They are helped in their quest for employment by a job placement service run by the school.
LaBaron Hairdressing Academy
- Brockton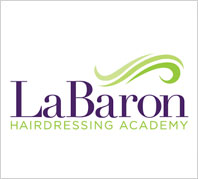 Tuition: $12,500
Kit Cost: $1,100
Program Length: 9 months
LaBaron specializes in small classes offering students plenty of one-on-one instruction in the latest styling techniques. The 8:1 student/teacher ratio is far below the industry average, which made us say "Wow!" The techniques taught include an in-depth haircutting program, well beyond the minimum requirements for state licensing. Thanks to a dedicated job placement service offered by the school, 86 percent of graduates find work immediately after graduation. One hundred percent of students graduate on time from the program!
Lowell Academy Hairstyling Institute
- Lowell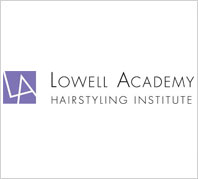 Tuition: $12,440
Kit Cost: $828
Program Length: 8 months
Lowell Academy enjoys an 82 percent job placement rate, a number that speaks to the creativity and confidence that are fostered by the school's learning environment. The Academy has been training students for over 80 years by offering a well-rounded styling education. The school accepts VA benefits, and offers the Jennifer Pelchat scholarship award each year to two worthy students, in honor of an alumnus who lost her fight with cancer.
Toni&Guy Hairdressing Academy
- Worcester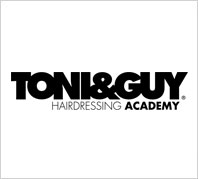 Tuition: $15,050
Kit Cost: $2,675
Program Length: 8 months
Toni and Guy began in England and migrated to the United States in 1990. Since then, the chain has enjoyed enormous popularity and opened many new locations, largely on the strength of their unique haircutting system. Possibly because of that extra edge, graduates from the Worcester location have a 94 percent job placement rate—the highest in Massachusetts. The careers services program offered by the school can't hurt, either! Students graduate carrying very little loan debt and veterans benefits are accepted.