Detroit isn't the only place in Michigan with a strong sense of style—popular destinations in the state such as Mackinac Island and the variety of retreats on the Great Lakes are designed to pamper both residents and tourists. From the Lower Peninsula all the way to the Upper Peninsula, Michigan is home to some of the country's most stylish salons and spas.
As a cosmetologist, you'll fit right in to the laid back culture of the state and be able to offer your services as an independent contractor or employee of your favorite salon. As an added bonus, the average cost of tuition for the cosmetology schools in Michigan that made our top-ten list is only $14,982, so you'll be able to finance your education without large loans.
View details here on the criteria we used to select top schools.
Here's our pick for the top ten beauty academies in Michigan offering cosmetology programs that meet the requirements for state licensure:
Brighton Institute of Cosmetology
- Brighton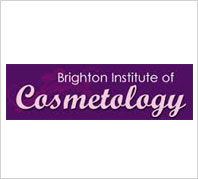 Tuition Cost: $15,000
Kit Cost: $1,085
Program Length: 12 months
With a 95% job placement rate, the future of cosmetology students at Brighton Institute of Cosmetology is extremely promising. Because of the institute's positive reputation and connections with area salons, the Brighton Institute allows students to have peace of mind about finding work after graduation. The program places an emphasis on preparing students for the cosmetology exam, which has paid off—in 2014, 100% of students who attended the cosmetology program passed the state exam for cosmetologists and became licensed.
David Pressley School of Cosmetology
- Royal Oak & Taylor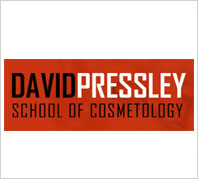 Tuition Cost: $14,150
Kit Cost: $850
Program Length: 12 months
Offering two locations to choose from, the David Pressley School of Cosmetology is an excellent choice for cosmetology students. Through the 21-week program, you'll complete 1,500 hours of training. Because the program length is shorter, completing the required hours during the 21-week time period means you'll benefit from a truly immersive experience. However, the David Pressley School offers job placement services and has a very high rate of students who are placed in positions after graduation—90%!
Dorsey School of Beauty
- Taylor, Madison Heights, Roseville, & Lansing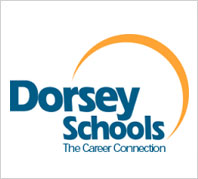 Tuition: $19,500
Kit Cost: Included in tuition costs
Program Length: 12 months
The Dorsey School of Beauty offers comprehensive training in cosmetology with the opportunity to serve clients in a salon under the supervision of an experienced and licensed cosmetologist. Through the DSB, you'll be supported not only in your education but also in job placement. The DCB's career services help each student find employment after completing the program. They'll help you write and edit a resume, go over interview tools and tips, and connect you to their network of salons in the area. The DSB also accepts VA benefits, which may help ease the financial burden of student loans for veterans.
L'esprit Academy
- Royal Oak & Livonia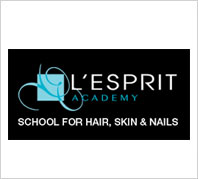 Tuition Cost: $15,600
Kit Cost: $2,410
Program Length: 10 months
With a sleek and modern interior, stepping into L'esprit Academy feels like stepping into a high-end salon. The academy boasts two locations, one in Livonia and one in Royal Oak. If you choose to study here, you'll provide salon services to guests under the supervision of your instructors. L'esprit Academy highlights the fact that you can become a cosmetologist in less than a year through their program, but one of the most exciting benefits is L'esprit's part-time cosmetology program. Most salons only offer full time training, but if you'd like to work while pursuing your cosmetology education, you might consider the school's part-time option. L'esprit also accepts GI Bill benefits to help ease the financial burden for former service members. Once you've graduated, the academy will support you through their job placement program and help to connect you to a salon in the area that's interesting in taking on a newly licensed cosmetologist.
Marketti Academy of Cosmetology
- Waterford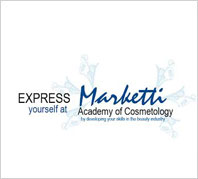 Tuition Cost: $13,800
Kit Cost: $950
Program Length: 14 months
According to the Marketti Academy of Cosmetology's website, the school keeps class sizes small "in order to offer students more individual attention." With personalized attention, you can feel confident that you're establishing the skills you'll need to be successful in cosmetology. Not only that, but Marketti also incorporates employability skills and salon management into its curriculum so that you'll be prepared to own or manage your own salon. It's easy to get started at Marketti Academy because the school starts new classes every month. You'll also be able to choose from both full-time and part-time programs. Marketti is interested in helping each student succeed—100% of the students who started the cosmetology program in 2014 finished the program on time. If the cost of the program is holding you back, don't worry—Marketti offers VA benefits and also has a scholarship available for students based upon financial need.
Michigan College of Beauty
- Monroe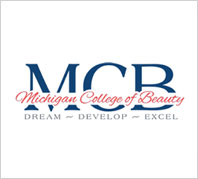 Tuition: $13,671
Kit Cost: $2,229
Program Length: 13 months
The clean, polished look of the Michigan College of Beauty will help you feel at home while you learn the essentials of cosmetology. Using the Pivot Point cosmetology curriculum, students at MCB will learn the trade in a hands-on manner and become trained in the Pivot Point cutting system.
The MCB's annual hair show, offered in the spring, gives students the opportunity to showcase their skills and compete against other cosmetology students—and the proceeds go to charity. In addition, because the school puts a strong emphasis on preparing students for the state licensing exam, 98% of MCB graduates pass! After passing the exam, the MCB can help you with job placement through the college's network of salons and spas.
Moored Beauty Schools
- Holland, Traverse City, Michiana, & Twin City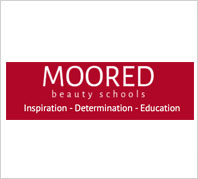 Tuition Cost: $16,200
Kit Cost: $1,650
Program Length: 12 months
With four locations throughout Michigan—in Holland, Traverse City, Michiana, and Twin City—it's easy to find a location near you. Moored Beauty Schools offers full-time and part-time schedules and lifetime job placement services—meaning that if at any time in your career you're having trouble finding a cosmetology position, Moored Beauty Schools can help you secure one.
Nuvo College of Cosmetology
- Norton Shores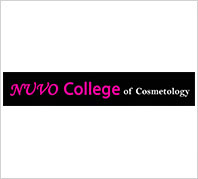 Tuition Cost: $11,450
Kit Cost: $1,500
Program Length: 10 months
With its cosmetology program lasting less than one year, the Nuvo College of Cosmetology can help you confidently pursue your career as a stylist without the burden of a long or expensive program. Nuvo College assists each student with placement after graduation, helping to connect students with top salons and spas in the area. Nuvo College is also extremely active in the community. Every Thursday, the school collects money for charity by letting students pay a dollar to wear jeans instead of the standard uniform. The college hosts a hair show, food drive and baked goods sale for charity each year, and the entire staff and student team adopt a family during Christmas to help them afford presents, food, and a tree. These are just a few of Nuvo College's efforts to give back—the school is an excellent choice for community-minded cosmetology students.
P&A Scholars Beauty School
- Detroit & Ferndale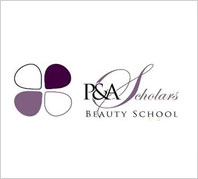 Tuition Cost: $16,500
Kit Cost: $1,000
Program Length: 12 months
Through the P&A Scholars Beauty School curriculum, you'll not only learn the essentials of hair styling, facials, and applying makeup, but you'll also learn business practices and the principles of salon management. Learning the business aspect of cosmetology is helpful for any independent cosmetologist, especially if your vision includes opening or managing your own salon. That's not the only perk of the curriculum, though—the school teaches its own cutting system, which earns it another accolade. P&A has two locations—Detroit and Ferndale. Once you've chosen the location that's best for you, P&A can help you secure your first cosmetology position through their career assistance and job placement services.
Princess Beauty School
- Dearborn Heights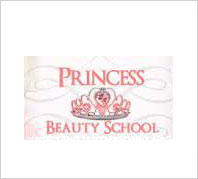 Tuition Cost: $13,650
Kit Cost: $1,100
Program Length: 15 months
Ornate, gilded mirrors and flashy, lime green salon chairs will catch your attention as you walk into Princess Beauty School. Offering a comprehensive cosmetology program over 60 weeks, this school will allow you to learn the fundamentals of cosmetology. After graduation, Princess Beauty School offers job placement assistance, which is an incredibly helpful service. Through the school's network of salons, hairdressers and makeup artists in the area, your instructors can help match you with a salon you'll love.