Of course, the major metro areas of Minneapolis and St. Paul offer no shortage of opportunities for up and coming cosmetologists to learn the skills necessary to become licensed – and to be recognized as expert stylists. But the twin cities aren't alone; you'll also find cosmetology schools offering world-class programs throughout the state in St. Cloud, Duluth, Plymouth, Worthington, Brainerd and beyond.
Whether you choose to work in a large metro area or a small, cozy town, a proper cosmetology education will equip you with all the knowledge and experience you need to be successful. With an average tuition cost of $15,673, the nine cosmetology schools that made our list for the top beauty academies in Minnesota are as affordable as they are fashionable.
View details here on the criteria we used to select top schools.
Here's our pick for the top seven cosmetology schools in Minnesota offering programs that meet the requirements for state licensing:
Model College of Hair Design
- St. Cloud

Tuition: $15,900
Kit Cost: $1,550
Program Length: 10 Months
Anybody in the St. Cloud area who knows anything about hair styling and design is already familiar with Model College of Hair Design. They have become the go-to place for first-rate salon & spa services at cut-rate prices, something that has helped build their reputation as one of the finest cosmetology schools around. Model College offers students a gorgeous, modern facility in which to learn and practice the art of hair design, a 60-year legacy of teaching cosmetology, and world-class instructors – and somehow they manage to do it all with a tuition rate that is lower than what you'll find at most other schools in the area! As if that weren't enough, they also have a 100% student success rate, with all graduates going on to earn their cosmetology licenses.
Avalon School of Cosmetology
- Worthington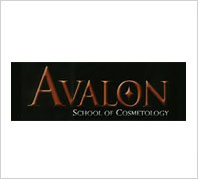 Tuition: $10,525
Kit Cost: $1,000
Program Length: 10 months
The Avalon School of Cosmetology is interested in helping students "unlock their creativity and imaginations." With a much lower-than-average tuition and a program that can be completed in less than a year, Avalon's cosmetology program offers incredible value. Not only is the school affordable, but it also provides a scholarship to eligible students and accepts VA benefits from qualified veterans. After graduation, you'll be offered job placement services to help find the salon that's right for you.
Aveda Institute
- Minneapolis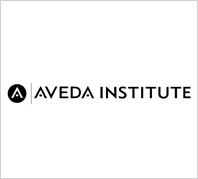 Tuition: $18,400
Kit Cost: $2,700
Program Length: 10 months
Aveda is a well-known name with salons not only throughout Minnesota, but throughout the states. With such an ample network, students who graduate from the Aveda Institute in Minneapolis enjoy a 93% job placement rate after graduation! The Aveda Institute places an emphasis on business training to prepare cosmetologists to own or manage a salon and gives its students the opportunity to participate in events for charity. Students who are already familiar with Aveda's organic, high-end products will love the opportunity to study under Aveda's trained educators.
CCU College of Hair, Skin, and Nails
- Duluth & Hibbing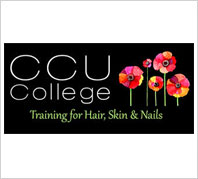 Tuition: $15,000
Kit Cost: $1,500
Program Length: 11 months
At the CCU College of Hair, Skin, and Nails, you'll have the opportunity to study cosmetology essentials and learn about proper business practices. There are two campuses—one in Duluth and one in Hibbing. The CCU College makes an effort to involve each student in the community through fun charity events. CCU advertises that they provide excellent student support; in 2014, 100% of the students involved in the program were able to finish on time because of supportive, flexible staff. Even after you finish the program, you'll be supported through the school's job placement services.
Minnesota School of Cosmetology
- Plymouth & Woodbury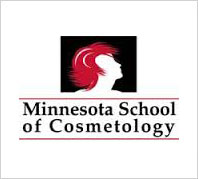 Tuition: $18,600
Kit Cost: $1,600
Program Length: 11 months
The beautiful, sleek look of Minnesota's School of Cosmetology is the first thing you'll notice about the college, but that's far from the only perk. Students at MSC explain that the school helped them learn proper business practices as well as cosmetology techniques in order to fully prepare them for employment in the field. The school also offers job placement services to further support its students. If the cost of the program is holding you back, the MSC offers a scholarship opportunity through the Jeanine Hinton Scholarship. With two campuses (one in Plymouth and one in Woodbury), you'll be able to choose a location that's close to home.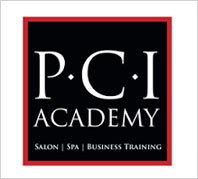 Tuition: $18,049
Kit Cost: Included in tuition
Program Length: 12 months
At PCI Academy, you'll study the technical and business aspects of cosmetology. The school uses Redken products, and each student is equipped with an iPad that uses simulated beauty tools to help you learn cosmetology techniques. PCI even offers students the opportunity to be involved in the community through charity events. After graduation, you'll be supported through job placement to help you find a salon that's a perfect fit. The school really wowed us for offering continuing education to its students at no cost! Just a few of the available continuing education courses include lash extension and eye design, color correction, an overview of changes to MN laws that affect cosmetologists, and skin care.
Rochester School of Hair Design
- North Rochester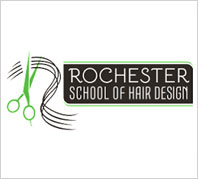 Tuition: $13,000
Kit Cost: $3,500
Program Length: 10 months
The Rochester School of Hair Design offers a comprehensive cosmetology education. With a lower-than-average tuition cost as compared to the other schools on our list and a program that's less than a year long, the Rochester School offers excellent value. The school also offers VA benefits for veterans.