Mississippi's place between the raucous displays of colorful New Orleans and the stately elegance of Mobile, has given rise to a salon industry that takes cues from cosmopolitan cities, but that has a style all its own– a style that can be seen and felt in the state's cosmetology schools.
For more than fifty years, Mississippi's beauty academies have been turning out talented stylists who find work far beyond the borders of their own state by keeping up with the latest trends and techniques. With an average tuition of $12,586 for the schools that made our list, attending a cosmetology program in Mississippi won't break the bank, and students leave with an education that rivals anything that can be found in the South.
View details here on the criteria we used to select top schools.
Here you'll find our pick for the top 8 best beauty academies in Mississippi offering cosmetology programs that meet the requirements for state licensure.
Academy of Hair Design Beauty and Barber College
- Pearl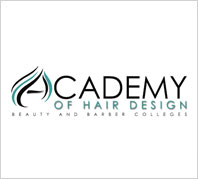 Tuition: $13,900
Kit Cost: $500
Program Length: 15 months
The Pearl location of the Academy of Hair Design looks for students with an artistic flair who also enjoy working with people. A state-of-the-art color bar and 20 new styling stations fill out a bright new salon space, where students learn business skills as well as the latest trending styles. A high on-time completion rate leads into a dedicated job placement system for graduates, helping them secure the position of their dreams after graduation. The school accepts G.I. Bill benefits from eligible military veterans.
Blue Cliff College
- Gulfport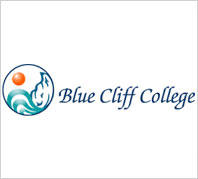 Tuition: $16,995
Kit Cost: $1,550
Program Length: 12 months
Blue Cliff College in Gulfport is part of a chain of larger vocational training institutions, which means that students can count on big-school amenities like dedicate career services assistance with job placement, and acceptance of G.I. Bill benefits. But the school also provides a comprehensive system of style training, offering more than just the technical skills of cosmetology but also teaching professionalism and client relationship skills.
Chris' Beauty College
- Gulfport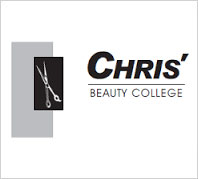 Tuition: $10,900
Kit Cost: $1,600
Program Length: 10 months
The rigorous high standards at Chris' Beauty College pay off for students immediately: 100 percent of them graduate on time from the program. They do so with not only a solid style background, but also serious business chops. The school believes in providing operational instruction to equip students to some day move on to managing or owning their own spa or salon. The tuition rate is the second lowest in the state, making this college a great value.
Corinth Academy of Cosmetology
- Pontotoc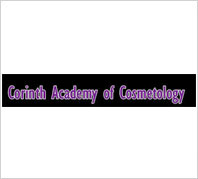 Tuition: $12,600
Kit Cost: $1,800
Program Length: 15 months
Corinth Academy has a job placement rate of 85 percent, second highest in the state, while also having a below average tuition cost… a good way to get into a spa or salon job without big up-front costs! A high on-time completion rate means that students get their licenses quickly and move into those jobs quickly, too! The academy offers business training to students to give them real-world experience in managing a salon.
Delta Beauty College
- Greenville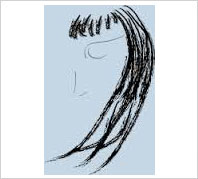 Tuition: $9,100
Kit Cost: $200
The Delta Beauty College gets recognized for value for being the least expensive in the state, but inexpensive doesn't mean that the program lacks in substance. Instead, it provides students with additional business skills training, over and above their beauty education, giving them an extra edge in the competitive salon market. The school also accepts VA benefits.
Hatfield's Inc. Mississippi School of Beauty Culture
- Laurel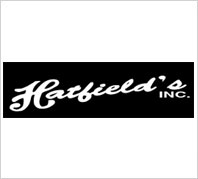 Tuition: $11,175
Kit Cost: $1,050
Program Length: 18 months
Down in peaceful, sleepy Laurel, Hatfield's has quietly been training some of the best cosmetology students in Mississippi and western Alabama since 1952. A state-of-the-art facility with modern equipment and large, ergonomically-designed student workstations can be found behind the school's brick facade.
Instructors at Hatfield's teach a unique cutting system, prized by area salons. A job placement program helps graduates find work after they finish their studies and the school has an on-time completion rate of 70 percent. The school also offers business skills training. VA benefits are accepted, but the school already falls below the state average in tuition, making it a great value for prospective students!
KC's School of Hair Design
- Pontotoc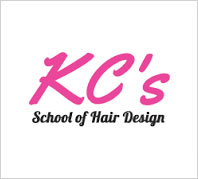 Tuition: $12,025
Kit Cost: $1,300
Program Length: 13 months
KC's has one of the highest job placement rates in the state at 85 percent, a tribute to their ability to unlock the potential and creativity of every student coming through their program. Those students tend to graduate on time, and with a below average tuition cost, they aren't saddled under a mountain of debt when they leave! The school provides above-average business skills training to help students succeed in the real world of salon and spa operations.
Mississippi Institute of Aesthetics, Nails, & Cosmetology
- Clinton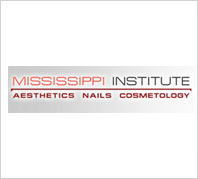 Tuition: $14,000
Kit Cost: $1,300
MIANC has a vision of providing highly skilled professionals to the Mississippi beauty community who serve their customers with care and respect. They are well on their way to realizing that vision with exceptional on-time student graduation rates, job placement (the highest in the state at 89 percent!) and low student debt load after graduation. The school's focus on professional practices and business skills training is paying off for students around the state.