Bracketed by Kansas City on one side and St. Louis on the other, Missouri has plenty of range when it comes to style and trends. The state's diverse set of cosmetology schools (with an affordable average tuition rate of $13,256) do an excellent job of preparing students to knock the socks off the fashion forward clients they are sure to work with during their career in the salon industry. Missouri's cosmetology schools place a uniquely strong emphasis on haircutting systems, giving graduates an edge as they charge into the salon industry.
View details here on the criteria we used to select top schools.
Here you'll find our pick for the top ten best beauty academies in Missouri offering cosmetology programs that meet the requirements for state licensure.
Crave Beauty Academy
- St. Louis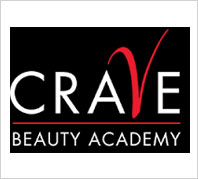 Tuition: $14,500
Kit Cost: $3,190
Program Length: 10 months
Crave has a global reputation for high-quality cosmetology education. Their instructors are renowned for taking students to a new level, surpassing their own expectations with heavy instruction in hair-cutting techniques. The academy provides extensive business training to all students, excellent preparation for eventual roles in salon management or ownership. A low debt load helps students find their feet fast after graduation, and an excellent on-time completion rate puts them out on the job market fast!
Donna's Academy of Hair Design
- Kansas City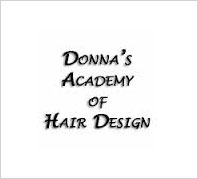 Tuition: $11,800
Kit Cost: $1,822
Program Length: 9 months
As you might expect, Donna's Academy is owned by Donna, an enthusiastic, experienced instructor who has been in the business for more than 40 years. As an independently owned school, Donna's is free to focus on maintaining small class sizes with plenty of individual attention from instructors. The Matrix cutting system is taught in great detail, along with the business skills necessary to get ahead in the style industry. A high on-time completion rate and excellent job placement numbers show the advantages of this approach, but the school doesn't charge an arm and a leg for such great results… instead, tuition comes in below the state average.
Elaine Steven Beauty College
- St. Louis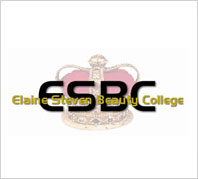 Tuition: $15,450
Kit Cost: $1,200
Program Length: 16 months
The Elaine Steve College prepares students for professional careers in the beauty industry with a unique approach combining traditional classroom teaching with realistic practice in their student styling salon. The school enjoys a high on-time graduation rate. Scholarships are offered to deserving students, and a career services department assists with job placement after graduation. Business skills are taught in addition to styling techniques.
Grabber School of Hair Design
- St. Louis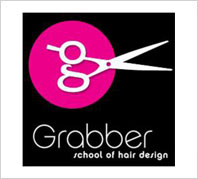 Tuition: $15,990
Kit Cost: $4,775
Program Length: 10 months
Grabber is the premier cosmetology school in the St. Louis metropolitan area and their salon floor reflects that status: cool, neon-lit, spacious, and well-designed, with an outdoor patio area that offers a unique salon experience. With a 95 percent job placement rate, the school makes our list courtesy of their professional career services staff.
The school has a strong track record for on-time completion, so students are also likely to graduate on-time. They are encouraged to participate in various community outreach programs like the annual Pink Party benefiting the Young Women's Breast Cancer program. Grabber even makes scholarships available.
Independence College of Cosmetology
- Independence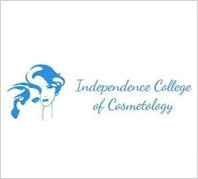 Tuition: $15,150
Kit Cost: $2,300
Program Length: 11 months
A strong cutting skills education helps this school's graduates exceed the expectations of local beauty salons. It's evident in the 89 percent job placement rate that graduates have no trouble finding work when they complete the program at ICC. With a solid background in business operation, they have a strong footing to advance into management in any salon or spa they choose.
Missouri College of Cosmetology
- Jefferson City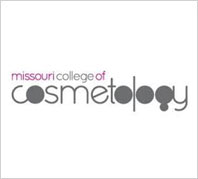 Tuition: $13,700
Kit Cost: $1,550
Program Length: 11 months
The Missouri College of Cosmetology hits our statistical trifecta of objective performance measurements: a very low student debt load at graduation, combined with a superlative job placement rate (84 percent) and high on-time graduation rate (71 percent). Any school that hits all three of those marks must be doing something right, and at MCC it's clear what that is: a unique emphasis on cutting and styling skills that leaves students prepared to step onto any salon floor in the country and hold their own!
National Academy of Beauty Arts
- St. Louis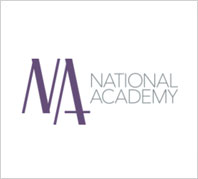 Tuition: $15,500
Kit Cost: $2,500
Program Length: 12 months
National Academy of Beauty Arts believes that students need more than just technical skills to be successful in cosmetology. The school offers professional business training to help prepare students for a long and prosperous career in the salon industry. That success starts with getting through the program on time, which more than half of students do. They do so while accumulating very little debt, too!
A dedicated job placement department helps locate positions for students after graduation. Their job is made easier by the advanced haircutting skills training offered at the academy, which makes every graduate an attractive candidate for positions at local salons from day one.
Paul Mitchell School
- St. Louis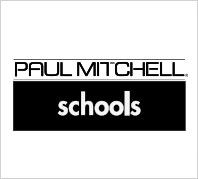 Tuition: $17,250
Kit Cost: $2,149
Program Length: 12 months
Paul Mitchell is a national chain with great name recognition and one overwhelming advantage for graduates: they teach the exclusive Paul Mitchell cutting system, sought after at salons large and small. Located in the heart of St. Louis, the chic salon space shares a building with a rooftop nightclub and other trendy businesses that give students a vibrant atmosphere to learn in. An 87 percent job placement rate awaits them when they graduate the program. Paul Mitchell offers a wide variety of scholarships for prospective students. The St. Louis school also participates in a variety of community fundraisers for charitable causes.
Sam Brown's Private Cosmetology & Barber Institute
- Columbia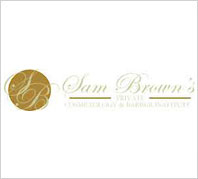 Tuition: $4,000
Kit Cost: $1,780
Program Length: 10 months
Sam Brown's has an old-school feel to their salon, wood and mirrors and a stripped-down, minimalist approach that will appeal to students of style. Their approach to cosmetology education is equally old-school: an emphasis on the basics of hair cutting and sculpting, providing a strong basis for building a set of styling skills that will last for each student's entire career. The school also provides extensive business education. This whole package comes at a low cost… the tuition is the lowest on our list!
St. Louis Hair Academy
- St. Louis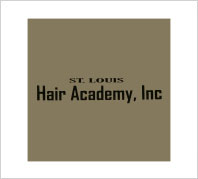 Tuition: $9,225
Kit Cost: $635
Program Length: 12 months
The St. Louis Hair Academy offers enormous value, with a tuition rate less than the state average. As one of the premiere cosmetology schools in St. Louis, it is well positioned to prepare students not just to pass the state certification examination, but also to move into active roles in salon or spa management with a strong business skills education.