If you told anyone from outside the state that Montana's beauty academies have some of the best cosmetology programs in the country, they would probably be flabbergasted. But anyone who comes from the Big Sky country is already in on the secret: Montana is the leading playground for the rich and famous. Big ranches, secluded trout streams, accessible ski resorts, and nature's beauty on a grand scale draws in a lot of people who are willing to pay a lot of money to look good! Their presence sets the tone for Montana's spas and salons, and only the top graduates from the best schools need apply. Fortunately, Montana's elite cosmetology schools are up to the task! The post-graduation employment rates are also some of the best in the country. At an average cost of $12,605 for the schools that made our list, a cosmetology education in Montana pays for itself.
View details here on the criteria we used to select top schools.
Here you'll find our pick for the top 7 best beauty academies in Montana offering cosmetology programs that meet the requirements for state licensure.
The Academy of Cosmetology, Inc
- Bozeman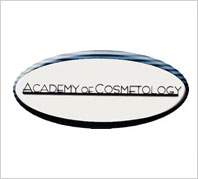 Tuition: $11,665
Kit Cost: $1,800
Program Length: 14 months
Academy of Cosmetology's sharp looking, open-plan salon space at their Bozeman campus offers an excellent learning environment. The school teaches a specialized haircutting system together with business skills, providing a solid base for graduates in every aspect of salon and spa operation. Employment assistance is offered to graduates, helping the school hit a solid 95 percent job placement rate. More than half of students complete their course of study within the allotted time. Finally, the academy accepts VA benefits, but you might not need them… it also has one of the lowest tuition rates in the state!
Bitterroot School of Cosmetology
- Hamilton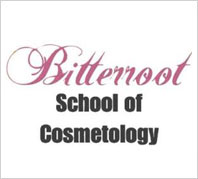 Tuition: $10,500
Kit Cost: $600
Program Length: 13 months
As the premier full-service cosmetology school in the beautiful Bitterroot Valley, the Bitterroot School has a lot to live up to. With a high on-time completion rate and an 89 percent job placement rate, it goes the distance! A career services department helps students locate work after graduation. The school teaches business skills in addition to beauty techniques, giving students a solid grounding in the practical aspects of running a salon or spa. The tuition rate is below average for the state. VA benefits are accepted for qualified veterans.
Bold Beauty Academy
- Billings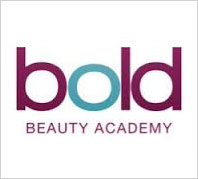 Tuition: $14,120
Kit Cost: $1,995
Program Length: 12 months
BBA looks for artistic, engaging students and helps them use their creativity, personality, and sense of style to connect with customers and make them feel great about their look! The school provides a solid business education in addition to advanced styling skills. Seventy-six percent of graduates immediately find work in the industry after completing the program.
Butte Academy of Beauty Culture
- Butte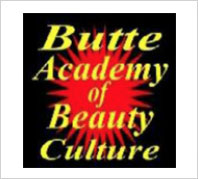 Tuition: $10,950
Kit Cost: $900
Program Length: 17 months
The Butte Academy has two things in particular to recommend it to Montana cosmetology students, and they are big things indeed: 100 percent of students graduate on time and 100 percent of graduates find immediate employment in the industry. Considering the below average tuition rate, that makes this school a huge value to any prospective student! The fact that business training is an integral part of the curriculum only sweetens the deal, as does the availability of scholarships to help cover tuition costs.
Crevier's Academy of Cosmetology Arts
- Kalispell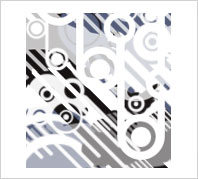 Tuition: $10,800
Kit Cost: $1,300
Program Length: 14 months
Crevier's helps their students turn a fascination with glamour into a life-long career. With extensive business skills training, students are given the tools to manage or own a salon themselves someday. Job placement assistance offered by the academy helps 80 percent of graduates find positions in the industry immediately after leaving the school. Ninety-one percent of students graduate on time, and 100 percent are taught an in-depth, advanced hair-cutting system that goes beyond the state minimum requirements. Finally, the academy charges a tuition rate below the state average, making it an affordable option for any student!
Modern Beauty School
- Missoula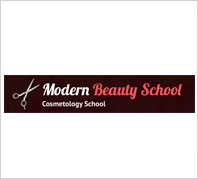 Tuition: $13,000
Kit Cost: $1,175
Program Length: 15 months
Beautiful Missoula is the site for one of the best beauty schools in the state, the Modern Beauty School. With an emphasis on business skills training as well as style education, candidates leave the Modern school with a well-rounded set of experiences that will serve them well in the job market. A 94 percent job placement rate attests to the program's success. The school accepts VA benefits, and it offers another unique advantage: most graduates leave the Modern school with very little outstanding loan debt to pay off.
Montana Academy of Salons
- Great Falls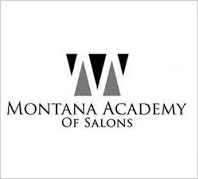 Tuition: $17,200
Kit Cost: $3,500
Program Length: 14 months
The Montana Academy of Salons is dedicated to the success of their students through an innovative, enriching, and inspiring creative environment. It starts with a salon space that is far above average, and goes on with preparation in business skills and fiscal responsibility, qualities that most beauty schools give short shrift. A specialized cutting system gives graduates an immediate edge, an edge that is seen in the high job placement numbers enjoyed by the Academy. Job placement assistance is offered to students, as well as scholarships for qualified candidates.