In a town with as many spas and salons as Las Vegas, it's no surprise that Nevada is home to a number of exceptionally high quality cosmetology schools. Graduates from cosmetology programs in Nevada will find no shortage of supportive salons to work in after graduation thanks to the more than 40 million visitors who pass through annually, most of them looking to relax, have fun, and get a little bit wild as a new version of themselves. Makeovers are a long-time Las Vegas tradition for tourists, and Nevada's cosmetologists are some of the best in the business.
View details here on the criteria we used to select top schools.
Here you'll find our pick for the top schools in Nevada offering full cosmetology programs. The average tuition cost among the schools that made our list is $18,448.
Academy of Hair Design Beauty School of Las Vegas
- Las Vegas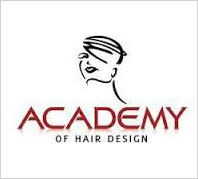 Tuition: $20,840
Kit Cost: $1,600
Program Length: 12 months
The Academy of Hair Design has been locally owned and operated since 1971 and their instructors have seen everything from the classic Farrah Fawcett feather cut to the big hair of the 80's. That experience counts: the school hits our trifecta of high on-time completion rates, high graduate job placement rate, and low student debt accrual. Scholarships and acceptance of G.I. Bill benefits help keep the costs down. At the same time, the sleek and sexy salon floor at AHD helps students feel like they are in the center of cool as they learn their trade!
Aveda Institute
- Las Vegas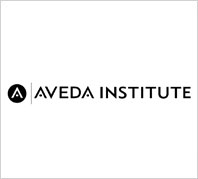 Tuition: $17,175
Kit Cost: $2,500
Program Length: 11 months
The Aveda Institute's Las Vegas branch is a mecca for local stylists, easily earning it a place on our list. In the industry, Aveda is synonymous with natural beauty, and the gorgeous, cool salon style that greets students when they walk in the door emotes understated elegance. The school's high job placement rate (87 percent of graduates land their dream job right out of school!) is due in part to the preferential placement for students at Aveda's nationwide salon network. More than half of students complete the program on time.
As if it couldn't get any better, the program is also affordable—the school earns recognition for below-average tuition costs. The school also accepts VA benefits and offers a generous scholarship program for deserving students. Finally, the school encourages student participation in charity events such as the Catwalk for Water.
Euphoria Institute of Beauty Arts & Sciences
- Las Vegas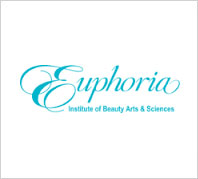 Tuition: $20,770
Kit Cost: $582
Program Length: 12 months
The Euphoria Institute is only 15 minutes off the Las Vegas Strip, putting students right in the thick of Vegas style and glamour. The location may have something to do with the fact that 77 percent of graduates already have jobs waiting when they complete the program—or maybe it's the career services the school offers! The Institute is part of the Lincoln Technical school training network, and as such, students have access to more than $15 million in scholarships awarded annually throughout the nation.
Expertise Cosmetology Institute
- Las Vegas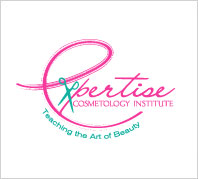 Tuition: $18,280
Kit Cost: $1,320
Program Length: 11 months
Expertise aims to do more than just prepare students for a job in cosmetology—it prepares them to make their mark on the industry. Aiming high includes providing a course heavy in business skills training, preparing graduates to run their own salons someday. Most students complete the program within the 11 month timeline and with relatively low levels of debt. The Institute provides job placement assistance after graduation. It also offers exceptional value with a lower than average tuition rate.
G Skin & Beauty Institute
- Las Vegas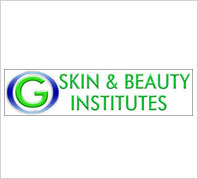 Tuition: $18,879
Kit Cost: $1,500
Program Length: 16 months
G Skin and Beauty's Henderson location is away from the limelight of the Strip and downtown Las Vegas, but provides a quiet, focused environment for student cosmetologists to learn their craft. The salon has an excellent business skills component to their program, providing students with real-world experience in the day-to-day management of a salon.
International Academy of Style
- Reno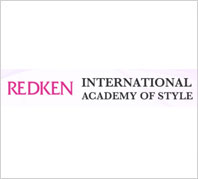 Tuition: $19,450
Kit Cost: $1,000
Program Length: 12.5 months
The International Academy of Style recognizes that the bar set by the state licensing requirements for cosmetologists is pretty low, and that real success in the industry requires more depth and education. Accordingly, they offer advanced business training to fully prepare students for a career in the industry. Graduates typically complete the program with very little outstanding loan debt. The Academy is proud to support such charities as the Wounded Warrior Project and the Food Bank of Northern Nevada.
Milan Institute of Cosmetology
- Reno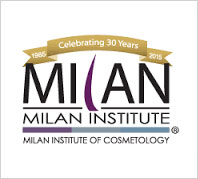 Tuition: $15,293
Kit Cost: $2,223
Program Length: 16 months
Reno may not have the glamour of the Las Vegas casinos and spas, but it has its own natural beauty and elegance. Contributing to this is the Milan Institute, located right on the Truckee River in downtown Reno. The school offers job placement services to graduating students, and accepts VA benefits. It also offers a great value with a below-average tuition rate for the state.
Paul Mitchell School
- Las Vegas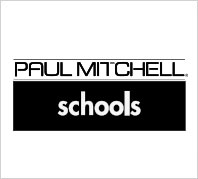 Tuition: $16,900
Kit Cost: $2,600
Program Length: 12 months
Paul Mitchell is a big name in hairstyling everywhere you go in the country, and Las Vegas is no exception. The exclusive Paul Mitchell haircutting system provides the bedrock that this program is based on. Scholarships and acceptance of veteran's benefits help students along, though the school offers a great value with below average tuition costs anyway. Top-notch, modern, cool-looking classrooms and student salon stations abound. Students participate in various regional and national charity events, earning the school recognition for community involvement.
Back to Top