New Hampshire is a vacation getaway for much of the East Coast, so it's no surprise there are plenty of spas and salons scattered around to help people stay beautiful while they are hiking and hitting the slopes. New Hampshire beauty schools are serious about getting their graduates into jobs: all but one of the schools on our list has a job placement program to help get students working as soon as they complete their training.
New Hampshire cosmetology programs are also affordable, with an average cost of only $13,945 for the schools that made out list, plus kit. Learning about beauty in one of the most beautiful states in the nation is not something that graduates will regret!
View details here on the criteria we used to select top schools.
Here you'll find our pick for the top five beauty academies in New Hampshire offering full cosmetology programs that meet the requirements for state licensure.
Continental Academie of Hair Design
- Hudson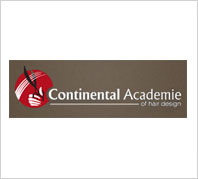 Tuition: $18,374
Kit Cost: $1,600
Program Length: 12 months
The Continental Academie has focused on being a leader in the field of cosmetological education since day one, so it should be no surprise that it made our list of top New Hampshire beauty schools. The Academie receives high marks across the board on our scoring scale: 100 percent on-time completion rate, 78 percent job placement rate, low loan debt among graduates, excellent value… it's clear that their strategy of constantly adapting their curriculum to current trends and practices pays off. Business training is a part of that curriculum, preparing students to handle the nuts and bolts of salon management.
The Academie has a strong history of community involvement. The school's original proprietor, Rhonna Charbonneau, went on to the state senate, earning the school a visit from then-First Lady Barbara Bush. Scholarships are available for qualified students.
Keene Beauty Academy
- Keene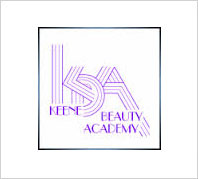 Tuition: $18,330
Kit Cost: $1,900
Program Length: 14 months
The staff at Keene Beauty Academy are passionate about their craft, and hope to use that passion to ignite inspiration in their students. The school, established in 1964, has high on-time completion rates, low student loan debt, and high job placement rates… 85 percent of graduates immediately find work in the industry. The Academy accepts VA program benefits and awards from various scholarship programs.
Michael's School of Hair Design and Esthetics
- Bedford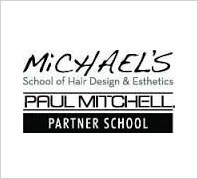 Tuition: $16,995
Kit Cost: $3,295
Program Length: 11 months
Michael's is a Paul Mitchell partner school with strong local ties, through cut-a-thons and other fundraising events that support various Hillsborough County charities. Students are taught strong social skills through such events, but even more importantly, they learn the exclusive Paul Mitchell cutting system and how to handle the business aspects of salon operations. Students graduate with very little debt, aided by the school's acceptance of VA benefits and access to the deep pockets of Paul Mitchell's national scholarship system. Job placement services help students find work after graduation.
Paul Mitchell
- Portsmouth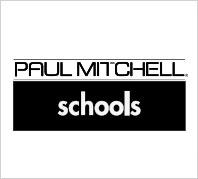 Tuition: $16,200
Kit Cost: $2,700
Program Length: 11 months
Paul Mitchell's Portsmouth school is the second location in the state where students can get access to an education on the famous Paul Mitchell cutting system. But style is only part of the story for cosmetologists, so business training is also incorporated into the program so that graduates can hit the ground running out there in the real world. A job placement program helps candidates find positions in salons after graduation. VA benefits are accepted and scholarships are available.