New Jersey's professional cosmetologist community could teach a thing or two to the big New York City salons to the north. With an average tuition cost of $16,402 for the schools that made our list, New Jersey cosmetology schools provide a good value for the money. Even better, the Garden State offers a supportive environment to veterans and anyone needing a helping hand to afford tuition: every single school on our list accepts G.I. Bill benefits, and all but two of them offer scholarships.
View details here on the criteria we used to select top schools.
Here you'll find our pick for the top ten schools in New Jersey offering full cosmetology programs.
Artistic Academy of Hair Design
- Morris Plains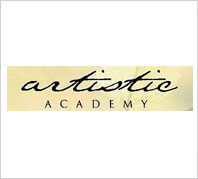 Tuition: $15,700
Kit Cost: $1,800
Program Length: 10 months
Artistic Academy of Hair Design has a tuition cost that is less than the average for the schools that made our list. The school also tops the list in terms of job placement: 96 percent of students find work in salons immediately after graduation. The Academy offers grants and scholarships to qualifying students, and accepts G.I. Bill benefits from military veterans. Graduates leave the school with relatively low debt loads to service from student loans. The school has a strong focus on giving back to the community, staging events such as clothing and food drives, and sponsoring a Beauty-a-Thon fundraising drive for various local non-profits working for good causes.
Christine Valmy International School of Esthetics & Cosmetology
- Pine Brook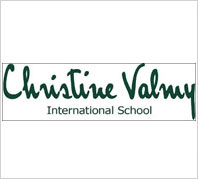 Tuition: $15,525
Kit Cost: $975
Program Length: 10 months
Christine Valmy is a branch of the original school in New York City, maintaining the same standards and ethic as the original: a commitment to teaching a combination of European and Oriental esthetics techniques along with the latest New York trends, providing students with a background in every aspect of cosmetological know-how, both ancient and modern. The school represents a good value, with tuition costs below the state average. Accrued loan debt is low among graduating students. A jobs placement program helps them find work when they complete the program. VA benefits are accepted.
Parisian Beauty Academy
- Hackensack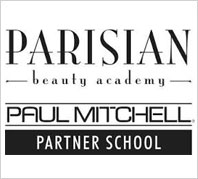 Tuition: $16,880
Kit Cost: $2,995
Program Length: 10 months
Parisian Beauty Academy is in fact a Paul Mitchell partner school, which gives them access to the exclusive Paul Mitchell cutting system. Students also have access to other advantages available through all Paul Mitchell schools, including VA benefits and a variety of scholarships. The colorful, clean, tasteful student salon is a learning space that offers a pleasant environment for education every day. But the Academy isn't just fun, it's effective. Most students leave owing very little on their student loans, and 75 percent complete the program inside the established timeline. And 85 percent have jobs waiting for them when they graduate, a clear sign of the demand for Paul Mitchell-trained cosmetologists.
PB Cosmetology Education Centre
- Gloucester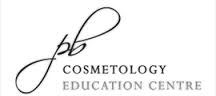 Tuition: $17,180
Kit Cost: $2,130
Program Length: 11 months
PB Cosmetology is a family-owned school now in its third generation. Since 1960, the school has been quietly perfecting its teaching methods and artistic philosophy, and today it competes head-on with much larger national chains without blinking. A large, clean, bright salon floor makes the school look less like a family-owned business and more like a top-rated New York salon! Most students graduate on time from the program and 80 percent immediately find work in the industry. They leave carrying very little debt, thanks in part to the school's acceptance of VA benefits and the scholarships the school makes available. With such deep roots in the local community, it's also no surprise that the school supports such charities as the Gift of Life transplant and donor program.
Rizzieri Aveda School
- Voorhees Township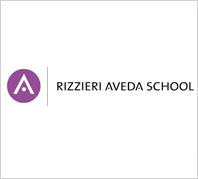 Tuition: $17,900
Kit Cost: $2,500
Program Length: 10 months
The Rizzieri School was the first beauty school in the state of New Jersey, and remains in the hands of the same family as when it opened in 1928… a family that produced legendary editorial hairstylist Frank Rizzieri! But history is not the school's only selling point; now a part of the broad Aveda Institute network, it also has the cutting edge facilities, the excellent job placement services, and the customary concern for local community and global social good that comes with that membership. Acceptance of VA program benefits and a very low debt ratio for graduates top off an already superlative school.
Robert Fiance Beauty School
- West New York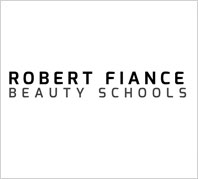 Tuition: $15,750
Kit Cost: $1,435
Program Length: 10 months
A large portrait of Marilyn Monroe stares down at students walking into the Robert Fiance salon every morning. Surrounded by neon and bright-lit mirrors, the portrait gives students a strong impression of the school's tremendous history. Founder Robert Fiance worked closely with Vidal Sassoon and the legacy of that partnership and the culture it created makes this school special. With lower than average tuition, the school offers great value to prospective students, while also providing scholarship opportunities and accepting VA benefits. The combination of these support systems mean that students graduate with very little loan debt to pay off!
Roman Academy of Beauty Culture
- Hawthorne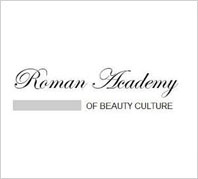 Tuition: $15,800
Kit Cost: $1,050
Program Length: 10 months
The Roman Academy offers a hairstyling education that is just as classic as it sounds, rooted in a history running back to 1962. At the same time, the Academy prides itself on staying up-to-date and teaching the latest professional techniques in an environment that fosters creativity. They must be doing something right: 80 percent of graduates find jobs in the industry immediately after graduation, and 65 percent graduate on time. VA benefits are accepted, and most students accumulate very little loan debt during their time at the Academy.
The Salon Professional Academy
- Newark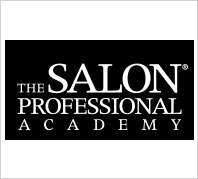 Tuition: $18,951
Kit Cost: $2,119
Program Length: 10 months
With a curriculum developed in cooperation with Redken's elite 5th Avenue NYC salon, stylists training at TSPA get an immersive education in the very latest in trends and techniques straight from the place they are being developed. But with a spacious, clean, modern salon floor, extensive business skills classes, 7 different scholarship opportunities on offer, and acceptance of VA benefits – the school already easily qualified for a spot on our list. A high on-time completion rate, low loan debt, and significant charitable work are all more than enough to put this school a cut above the competition.
Shore Beauty School
- Atlantic City
Tuition: $15,065
Kit Cost: $1,699
Program Length: 10 months
When people think of New Jersey, they think of the Jersey shore, and there is no denying that the shore has its own sense of style. The Shore Beauty School doesn't shy away from that esthetic, but instead embraces it. But a partnership with the illustrious Redken's 5th Avenue salon means that students are exposed to all the latest styles, not just those popular on the boardwalk. The school sponsors an annual Locks of Love Charity Hair Show to give back to the community. And students receive extra business instruction through the school's Shear Success business fundamentals courses. A job placement program helps them find work after graduation. Scholarships are available through the school and VA benefits are accepted.