New York style is simply the style to most of America. New York cosmetology schools are steeped in the lore and wisdom of the runway, where high fashion, cutting edge style and timeless elegance meet. Graduates from New York's cosmetology schools go on to become stylists to the stars and jetsetters – sometimes even becoming industry legends themselves. It's surprising, then, that New York's cosmetology schools are some of the fastest and most affordable in the region, with an average tuition of only $13,354 and term lengths all under ten months.
View details here on the criteria we used to select top schools.
Here you'll find our pick for the top ten beauty academies in New York offering full cosmetology programs. The doors are open to anyone who wants a shot at the big time!
The Academy NYC of Cosmetology & Esthetics
- New York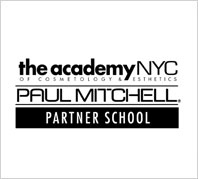 Tuition: $14,500
Kit Cost: $2,995
Program Length: 8 months
The Academy is a New York style school legend. As a Paul Mitchell partner school, the Academy teaches the exclusive Paul Mitchell cutting system, coveted by stylists around the country. As the premiere New York cosmetology school, the facility is as elegant, trendy, and cutting edge as you would expect, but students also report that the environment is warm and inclusive.
The Academy strives to be a responsible member of the local community, however, taking part in both local and national charity events. Students come out of the eight-month program carrying little debt, and 77 percent immediately find industry jobs. Scholarships are available and VA benefits are accepted.
American Beauty School
- New York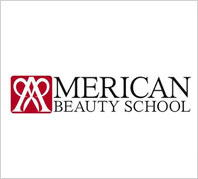 Tuition: $8,190
Kit Cost: $990
Program Length: 8 months
As one of the oldest and best established of the New York cosmetology schools, ABS is well-respected by salon owners across the city. Despite the prestige, the school is remarkably affordable. Most students graduate with almost no loan debt. More than half graduate on time. During their time there, though, many will find themselves helping out with charitable events sponsored by the school, such as the Making Strides Against Breast Cancer event. The school even accepts G.I. Bill benefits.
Arrojo Cosmetology School
- New York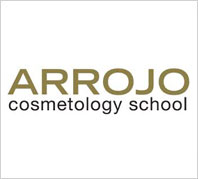 Tuition: $14,700
Kit Cost: $2,200
Program Length: 7 months
Arrojo boasts some of the top salon facilities in New York City, which is really saying something. Located in the heart of TriBeCa, this school puts students at the center of the New York fashion industry. Arrojo teaches a unique cutting system and they teach it quickly: the school has a high on-time completion rate for their 7-month program, one of the shortest in the state. Students are likely to have a job waiting when they leave, with 80 percent finding industry work immediately after graduation. Most students accrue little or no loan debt during their time at the school. The school accepts G.I. Bill benefits for qualified veterans.
Aveda Institute
- New York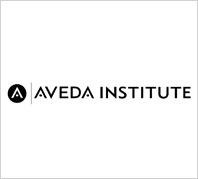 Tuition: $16,995
Kit Cost: $2,800
Program Length: 8 months
The Aveda Institute's spacious, well-lit, and glossy salon and classroom spaces epitomize New York style and put students right in the heart of the global fashion industry. Aveda helps students express their creativity while training them in using the latest products and skills. Aveda's wide network of salons provides job placement opportunities for graduates. Students do not take on large amounts of debt in the program, and the many national Aveda scholarships available – in addition to the fact that the school accepts VA benefits – can make the school even more affordable.
Beauty School of Middletown
- Middletown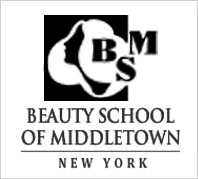 Tuition: $13,100
Kit Cost: $1,240
Program Length: 8 months
Middletown keeps a very small teacher-student ratio, ensuring that all attendees receive the maximum in personal contact and training from expert teachers. The school has a tuition rate below the state average, and students graduate with very little outstanding loan debt.
Capri Cosmetology Learning Centers
- Nanuet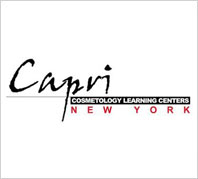 Tuition: $13,100
Kit Cost: $1,895
Program Length: 7 months
Capri is outside New York City, which is part of the reason they can charge such affordable tuition rates. But they don't skimp on the training. In addition to an internationally-recognized curriculum that has lead to Capri being named among "the ivy league of cosmetology schools," serious business skills training is also offered to students, preparing them for roles in salon management – or eventually salon ownership. Students accrue little debt during their time at the school, which can be lowered even further by taking advantage of available scholarships or applying VA system benefits. The Capri Cares program sponsors community events such as Style for a Cause at Westchester Medical Center and a Fashion Festival fundraiser for Bethel Woods Center.
Carsten Institute of Cosmetology
- New York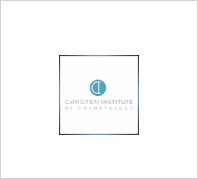 Tuition: $14,516
Kit Cost: $1,550
Program Length: 9 months
The Carsten Institute hits students with an international flavor thanks to the fact that the school has adopted the legendary Bruno Pittini's French Haircutting technique, the only school on our list offering instruction in this seminal styling skill. Instructors at the Institute have perfected their teaching program: 80 percent of students graduate on time. They also usually graduate debt-free, with no overwhelming student loans to pay off. Carsten students also contribute to the community, donating style services for underprivileged girls heading to prom and helping to provide educational opportunities to local high school students and counselors.
Continental School of Beauty
- Rochester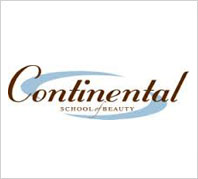 Tuition: $12,440
Kit Cost: $1,775
Program Length: 9 months
CSB believes in hiring talented instructors and making learning fun for students on their way to qualifying for the New York state licensing exam. Low tuition costs earn the school recognition for value, but students will get a lot out of the integrated business training curriculum and job placement service, which will help them find work after graduation. The school offers scholarships and accepts VA benefits. CSB is also committed to supporting both community and charitable organizations, a plus for students who want to give back as they learn.
Hair Design Institute
- New York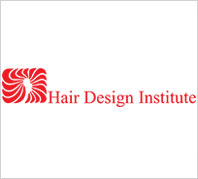 Tuition: $13,300
Kit Cost: $1,000
Program Length: 6 months
Eighty-one percent of Hair Design Institute graduates go on to find jobs in the industry, courtesy of the school's dedicated career services staff. But with the solid education that students receive, job placement isn't very hard. HDI students practice in real world salons with name-brand product and participate in industry events that leave them ready to hit the ground running. Surprisingly, the school is very affordable, with below-average tuition rates as compared to other schools on the list. VA benefits are also accepted. HDI offers a wide variety of scholarships to prospective students. A business skills component in the regular curriculum helps the Institute stand out among competing New York schools.
Midway Paris Beauty School
- New York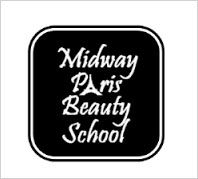 Tuition: $12,700
Kit Cost: $1,500
Program Length: 9 months
Midway Paris teaches basic, contemporary, and advanced styling techniques but still allows students to exercise their own individual creativity and flair. A below average tuition rate makes this school a good place to get top-rate stylist training on a budget. Students graduate with almost no outstanding loan debt. Dedicated student services counselors assist graduates with job placement.