Beauty traditions run deep in North Carolina, stretching way back. Times and styles have changed, but the importance of looking good has not. North Carolina's cosmetology schools hold fast to those traditions and continue to train stylists to keep the state looking good. The state's cosmetology schools have some of the highest job placement rates in the country, making it a good bet for anyone serious about a career in the salon industry. The average cost of tuition for the schools that made our list is $16,024.
View details here on the criteria we used to select top schools.
Here you'll find our pick for the top ten beauty academies in North Carolina offering full cosmetology programs.
Alexander Paul Institute of Hair Design
- Greenville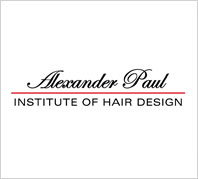 Tuition: $12,600
Kit Cost: $1,231
Program Length: 11 months
Alexander Paul is the only school on the list to achieve a 100 percent job placement rate. Graduates are in demand after completing a program that fosters both creativity and achievement. Of course, their hard-working job placement department also helps! Business skills classes help round off student training for real-world salon practices. The school also has a strong tradition of community involvement. Graduates tend to complete the program on time, although they must find it difficult to leave the clean, colorful, modern salon floor where they train. The school accepts veteran's benefits to help cover tuition costs.
Aveda Institute
- Chapel Hill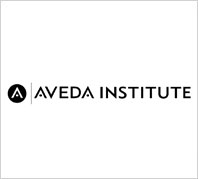 Tuition: $21,450
Kit Cost: $2,800
Program Length: 12 months
The Aveda Institute runs a national chain of schools and salons that often earn accolades, but none more so than the Chapel Hill branch! Aveda Chapel Hill incorporates a select cutting system and business skills training into their curriculum. A trendy salon and classroom space adds to the student experience, while the practice of assisting students in finding jobs at other Aveda locations helps to drive the placement rate to 91 percent! Aveda is also a community-focused business, donating to local charities and contributing to Earth Month awareness and fundraising drives. The school offers scholarships and accepts G.I. Bill benefits to cover tuition costs… a combination that also ensures that graduates take very little loan debt with them out into the real world.
Durham Beauty Academy
- Durham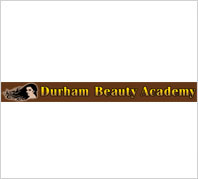 Tuition: $19,675
Kit Cost: Included in tuition
Program Length: 9 months
Durham Beauty Academy prides itself on a well-organized training program. A special career services section places 88 percent of graduates into positions immediately after they complete the program. The school also is proud of its strong involvement with the local community. Scholarships are offered to deserving students and VA benefits are accepted.
Leon's Beauty School
- Greensboro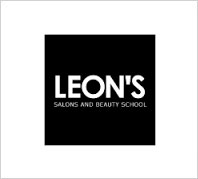 Tuition: $7,200
Kit Cost: $800
Program Length: 11 months
Leon's is the least expensive school in the state, earning it instant recognition for value. But it also boasts high on-time completion rates and offers students additional business skill training in addition to top-notch cosmetology skills training. Consequently, 84 percent of graduates can expect to find jobs immediately, aided by a job placement service. Leon's has a heart, too, recently supporting the Epilepsy Foundation of North Carolina. VA benefits are accepted.
Mitchell's Hairstyling Academy
- Raleigh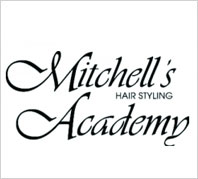 Tuition: $14,280
Kit Cost: $1,670
Program Length: 12 months
Not to be confused with Paul Mitchell's, Mitchell's Hairstyling Academy is part of a small state chain of schools that have become a tradition in the state. The Raleigh branch is a particular find for budget-minded students, with lower than average tuition rates, yet above average completion rates. A career services section assists with job placement. Students graduate with very little outstanding debt. Mitchell's helps teach students how to win in the industry with in-depth business skills training.
Pinnacle Institute of Cosmetology
- Mooresville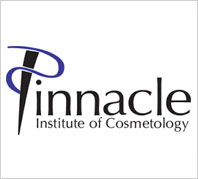 Tuition: $16,600
Kit Cost: $2,200
Program Length: 12 months
The Pinnacle Institute aims to provide a well-rounded education in the salon industry. In addition to the latest styling and cutting technique, Pinnacle teaches business skills to all students. A diligent career placement staff helps locate positions for students after graduation, leading to an 80 percent job placement rate. Students tend to graduate on time and with little outstanding loan debt. A number of scholarship opportunities are available for prospective students.
Sherrill's University of Barbering & Hairstyling
- Raleigh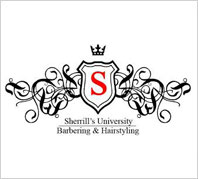 Tuition: $16,500
Kit Cost: $2,700
Program Length: 13 months
Sherril's has a 95 percent job placement rate, making it a good choice for students serious about finding a job in the industry. They should also be serious about graduating on time: the school has a 100 percent on-time graduation rate. The employment assistance services at the school are dedicated and comprehensive, providing guidance at every step of the application process. The school's goal is to provide education to all students on a variety of types of equipment. Scholarships are available and the school accepts G.I. Bill benefits.