North Dakota cosmetology schools have been cranking out students like crazy to meet the demand generated by local salons and spas. From Fargo to Bismarck, their job placement rates and on-time graduation rates are some of the highest in the country. With an average tuition of $13,945, North Dakota's schools are remarkably affordable.
View details here on the criteria we used to select top schools.
Here you'll find our pick for the top five beauty academies in North Dakota offering full cosmetology programs.
The Hair Academy
- Bismarck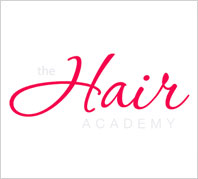 Tuition: $10,920
Kit Cost: $1,499
Program Length: 12 months
The owners of The Hair Academy strive to have a mentoring relationship with their students. They bring knowledge and passion to their role as instructors and offer professional training in a highly motivated atmosphere that fosters the best in their students. The school boasts a high on-time completion rate, and 91 percent of graduates immediately find jobs in the industry. It has the lowest tuition rate in the state, delivering great value for the money. Finally, a business skills component to the curriculum prepares students to do far more than just cut hair!
The Headquarters Academy of Hair Design
- Minot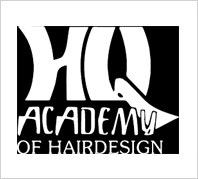 Tuition: $13,815
Kit Cost: $416
Program Length: 20 months
The Headquarters Academy of Hair Design seeks to advance individuals in the cosmetology profession through a combination of knowledge and creativity. The 95 percent job placement rate is the best in the state and the 89 percent on-time completion rate is nothing to sneeze at. A job placement program helps put students in positions as soon as they are eligible after graduation and licensing. The Academy has a strong business skills education component. Scholarships are available and the school accepts G.I. Bill benefits.
Josef's School of Hair Design
- Grand Forks, Downtown Fargo and West Fargo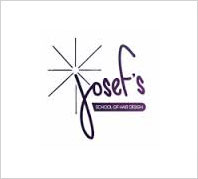 Website – Grand Forks
Website – Downtown Fargo
Website – West Fargo
Tuition: $13,000 (Grand Forks, Fargo) $17,000 (West Fargo)
Kit Cost: $1,185
Program Length: 13 months
Josef's is a small regional chain that nonetheless provides training on par with the best national cosmetology schools. The West Fargo branch has a high on-time completion rate, a high job placement rate, and a superb business training program. Like all other Josef's schools, this location offers a job placement program, accepts VA benefits, and provides scholarships for deserving students. Students are encouraged to take part in community events and charitable functions. Students describe the West Fargo location as having a fun and fast-paced environment.
Josef's other Fargo location, downtown, is almost identical to the west side location, but charges slightly lower tuition and has a slightly lower job placement rate.
The Grand Forks location of Josef's has identical costs and benefits to the downtown Fargo location.
With programs through two of the three locations costing less than the overall average for the schools on the list, we give Josef's props for offering a great value. Hey – they deserve it.
JZ Trend Academy
- Bismarck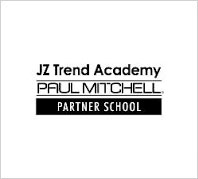 Tuition: $14,395
Kit Cost: $2,000
Program Length: 12 months
Bismarck's JZ Trend Academy is a Paul Mitchell partner school, which means they have access to the exclusive Paul Mitchell cutting program—the only school in the state able to offer that well-respected style training. Like all Paul Mitchell schools, a wide variety of scholarships are made available to prospective students and VA benefits are accepted. This helps keep student debt low for attendees. A job placement program is in place to help line up work for graduates, an effort that results in a 79 percent placement rate. The school also takes part in charity events such as the national FUNraising effort, for which JZ Trend hosted a bake sale to raise money for the Andrew Gomez Foundation. A special business skills curriculum teaches students how to do well as well as do good.
The Salon Professional Academy
- Fargo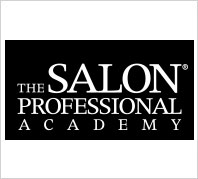 Tuition: $15,490
Kit Cost: $2,180
Program Length: 13 months
The Salon Professional Academy in Fargo is a long way from New York City, but a partnership with the illustrious Redken 5th Avenue Salon there means that Fargo students are taught the same cutting system as those in some of the trendiest salons in the country. The clean, modern, gray and black salon floor is just as elegant as anything found in the big city, too. Business training provides instruction in all the skills necessary to run or manage a salon. The combination of skills are appealing to local salons: 82 percent of graduates have jobs waiting for them at graduation. The school provides scholarships to a select number of students, and accepts VA benefits. Finally, the Academy gives back to the community through events such as Trim Back Hunger, raising money for community food banks.