Rhode Island cosmetology schools stand out nationally. All the schools on our list offer job placement services for graduates as well as business training to enhance your full range of skills. The average tuition for our top schools is $15,596.
Rhode Island's cosmetology graduates have gone on to work as runway makeup artists, boutique salon managers, and expert stylists. Choosing a school that is right for you can make the difference in starting your career with a bang. As of 2016 there are a total of six cosmetology schools in Rhode Island, all of which make an appearance here on our list of respected schools in the state.
View details here on the criteria we used to select top schools.
Aveda Institute
- Cranston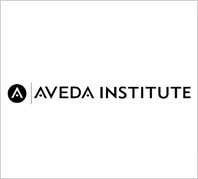 Tuition: $13,450
Kit Cost: $3,000
Program Length: 11 months
Brightly lit shining shelves with name-brand products, clean polished floors and stainless steel and leather chairs – these are among the reasons why the facility at Aveda Institute in Cranston gets a notable mention. The only thing below average about this program is its tuition – not to mention that military veterans are welcome to use their VA education benefits. The faculty here also makes an exceptional effort to help their students succeed. According to cosmetology program graduate Sara, "I formed relationships and developed skills that I could not learn at just any cosmetology school." Now that's a personal testimonial that speaks to the unique experience to be had at Aveda Institute.
When it comes to the curriculum content you'll find all the relevant information you need to be a successful cosmetologist and then some, as this school teaches according to its own unique cutting system.
Any good cosmetologist will tell you that an important part of your trade is connecting with your clients. This program recognizes that, which is why it also participates in a local charity drive that raises money for women's shelters to fight domestic violence. This community outreach program even provides scholarships to women living in shelters who want to become cosmetologists.
Newport School of Hairdressing
- Pawtucket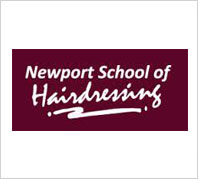 Tuition: $15,600
Kit Cost: $500
Program Length: 24 months
This school caters to aspiring cosmetologists who want a quality education but who can't commit full-time due to family and work life schedules. Students with busy lives appreciate that Newport School of Hairdressing offers classes part-time over the course of two years. It also emphasizes a curriculum that is designed to teach students to work with clients of all ethnicities with different types of hair, an element that many other schools throughout the nation all too often overlook. Did we mention it offers cosmetology classes in English and Spanish thanks to its bilingual faculty?
Paul Mitchell School
- Cranston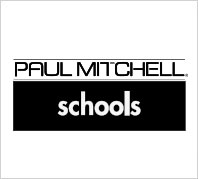 Tuition: $15,000
Kit Cost: $3,000
Program Length: 11 months
With its own Paul Mitchell cutting system this program offers a cosmetology curriculum that prepares you to go far beyond just the minimum state requirements for licensure. You'll be ready to style your way into a new job after graduation. Each day you'll be welcomed to your state-of-the-art school with warm ambiant lighting and cream pastel walls graced with life-size images of models who owe their success to people like you. The School also offers its own scholarship program, and participates in local community charity events.
Rob Roy Academy
- Woonsocket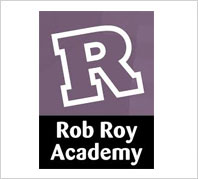 Tuition: $16,050
Kit Cost: $1,831
Program Length: 12 months
This school makes it easy for you to attend, offering scholarships and accepting G.I. Bill education benefits. While it is as serious at giving you a high-quality education as every other school on our list, a special emphasis is made to make learning fun and foster a supportive and collaborative environment. This includes extracurricular activities like cosmetology competitions where students makeover models in a competition to see who does best. This program has a 30-year reputation that precedes it and its graduates are known throughout the area.
Toni&Guy Hairdressing Academy
- Cranston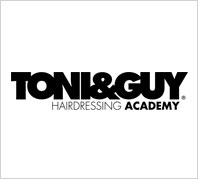 Tuition: $16,125
Kit Cost: $2,675
Program Length: 11 months
Of all the schools on our list reporting rates of job placement, this school comes in second with 82 percent of students starting their careers soon after graduation. The program is also welcoming to all students, accepting scholarships as well as veterans' education benefits. Queen Elizabeth II had only been the reigning monarch for just over a decade when this family-run salon originally opened its first location in what is present-day southwest London. Today with 18 academy locations across the United States, this school has a widespread and time-honored reputation with a European flavor that students take with them upon graduation.