Even in the great state of Texas, fashion is a small world home to an elite few well versed in contemporary style. At an average cost of $13,852, the Texas cosmetology programs that made our list are very affordable for students on a budget. Beauty academies can be found all over the state, making accessibility no problem no matter where student candidates may be coming from. From the live music capital of the world of Austin to the big oil money town of Houston, some of the nation's best cosmetology schools can be found right here in the Lone Star state.
View details here on the criteria we used to select top schools.
Here you'll find our pick for the top ten beauty academies in Texas offering full cosmetology programs in alphabetical order.
Avenue Five Institute
- Austin
Tuition: $16,915
Kit Cost: $2,165
Program Length: 11 months
Avenue Five makes the passion and success of their students the top priority. This translates into an on-time graduation rate of 64 percent. During their 11 months in the program, students learn the prestigious Vidal Sassoon cutting system and receive additional training in basic business skills to prepare them for salon management or ownership roles down the road. The school also teaches giving back to the community. Avenue Five has been a long-time supporter of the Breast Cancer Resource Center of Austin, and has worked with numerous other local non-profits. The school even accepts veteran's benefits.
Baldwin Beauty Schools
- Austin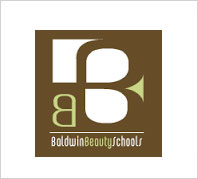 Tuition: $12,200
Kit Cost: $1,700
Program Length: 10 months
Baldwin's philosophy of education includes a strong mentoring component, instilled by founder Ross Baldwin in 1960. Today, the school is proud to boast that it has graduated more cosmetology students than any other program in Austin. A high on-time completion rate has helped achieve that status. Even more importantly, 84 percent of those graduates have gone on to immediately find jobs in the beauty industry. The school's tuition rates are also below average for the state. Scholarships are offered for students in need of extra assistance. In keeping with that generosity, the school also supports numerous local charities and non-profits. Finally, a serious business-skills component helps round out the education for Baldwin graduates.
Central Texas Beauty College
- Austin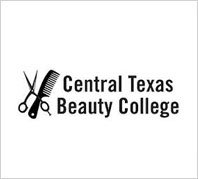 Tuition: $8,825
Kit Cost: $675
Program Length: 11 months
Central Texas Beauty College is committed to delivering the highest quality training possible at a fair price, and they deliver! The tuition rate is the lowest in the state and they have a 100% State Board pass rate in all of their programs.  On top of that, the school offers scholarships for deserving candidates, making the program even more affordable for those most in need. Consequently, students graduate with no accumulated loan debt whatsoever! More than half of students graduate from the program on time and on budget.
Franklin Beauty School
- Houston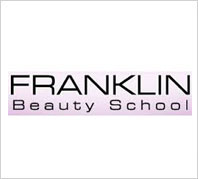 Tuition: $12,000
Kit Cost: $650
Program Length: 12 months
The Franklin School definitely has time on their side… founded in 1915, they may well be the oldest continuously operating beauty school in the state! But old doesn't mean outmoded—the school has up-to-date, spacious salon and classroom spaces, some of the finest in the state. At the same time, old-fashioned values serve students well. An emphasis on frugality and value makes Franklin affordable, and students graduate with a low level of student loan debt.
Milan Institute of Cosmetology
- Amarillo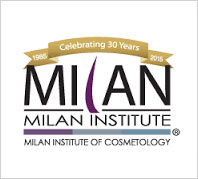 Tuition: $15,324
Kit Cost: $2,176
Program Length: 12 months
Milan offers a wide spectrum of career training programs and their emphasis is on helping students find jobs after graduation. A professional career services department helps every cosmetology program graduate find work after completing the Milan program. The school also offers a very practical business skills component in their cosmetology training program, preparing students for salon management. VA benefits are accepted.
Ogle School of Hair, Skin, and Nails
- Dallas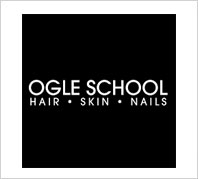 Tuition: $16,950
Kit Cost: $2,960
Program Length: 12 months
The Ogle school has one of the highest job placement rates in the state, with 82 percent of graduates landing jobs they love as soon as they graduate. A career services department works with every graduate to help connect them to jobs in the industry. More than half of Ogle's students complete the comprehensive, style and business-oriented curriculum within the standard 12 month course. In addition to their professional and up-to-date teaching style, Ogle's optional iPad-based digital curriculum really wowed us!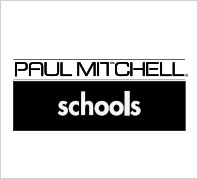 Tuition: $14,500
Kit Cost: $3,275
Program Length: 12 months
Paul Mitchell schools are widely renowned for their exclusive access to the Paul Mitchell cutting system, a set of styling techniques that gives graduates a clear advantage in the job market immediately upon graduation. Less commonly recognized are the good works that Paul Mitchell locations often perform in their community, such as their participation in the national FUNraising event for charity. Their motto? "Giving is my style!" Like all other Paul Mitchell schools, students at the Austin campus have access to scholarship programs and the school accepts VA benefits.
Texas College of Cosmetology
- Abilene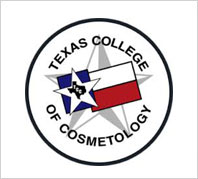 Tuition: $10,615
Kit Cost: $885
Program Length: 12 months
The Texas College of Cosmetology promises to deliver students the best training of their lives, with all the latest and greatest style trends incorporated into their curriculum. The school represents tremendous value, with a below-average tuition rate and a free job placement program to help graduates find positions when they have finished their training. The school also accepts VA benefits.
Total Transformation Institute of Cosmetology
- Austin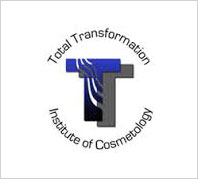 Tuition: $16,000
Kit Cost: $3,080
Program Length: 10 months
Total Transformation combines two of the best possible things in a cosmetology school: state-of-the art style education and practical, no-nonsense business practices. The school incorporates the Sassoon Cutting and Colouring program in its curriculum, putting graduates a step ahead of those from other schools.
Something else that puts them ahead is the fact that TTIC graduates them on-time and with very little student loan debt. VA benefits are accepted and the school even offers some scholarships. Supporting Earth Day programs is only one way that the school maintains involvement with the local and global community! TTIC graduates fit right in to the chill but involved Austin esthetic.
Vogue College of Cosmetology
- Fredericksburg, Ingram, Lubbock, and McAllen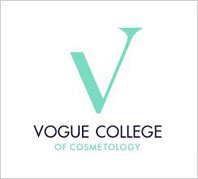 Tuition: $15,195
Kit Cost: $1,600
Program Length: 12 months
Vogue believes that the school's success rests on the success of its graduates. They are committed to providing the technical skills and confidence required for students to make it out in the real world. A warm family atmosphere combined with expertise and experience is their key. A 77 percent on-time completion rate is proof of their success! The school offers scholarships and can accept VA system benefits.