In many of West Virginia's small towns the cosmetology school is the best place to find fashion and elegance, not to mention a competitive foundational education in the beauty field. The vast majority of cosmetology schools on our top-10 list offer their graduates job placement services and accept G.I. Bill education benefits. The average tuition among them is $13,638 – an affordable rate, especially when compared with the national average.
In fact, facilitating careers is a specialty for cosmetology schools in West Virginia. Within our top-10 list there are four schools that have a 98 percent or higher job placement rate for students after graduation.
View details here on the criteria we used to select top schools.
Without further ado we present our pick of the top-10 cosmetology schools in West Virginia.
Art & Science Institute of Cosmetology & Massage Therapy
- Fairmont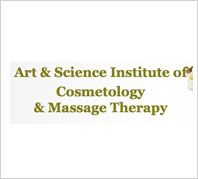 Tuition: $12,430
Kit Cost: Included
Program Length: 13 months
As a Paul Mitchell focus school, you will learn with the best products as you complete an informative educational program at this location. Graduates enjoy the benefits of this school's helpful job placement services, while those who've served our country can take full advantage of their veteran educational benefits. This program's students have gone on to do great things. Just recently that has included being featured on the Tammy Taylor website. You can conveniently find this school a stone's through from the Middletown Mall Shopping Center just off I-79.
Artisan School of Cosmetology
- Parkersburg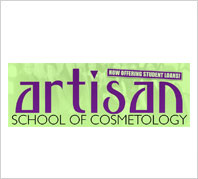 Tuition: $13,025
Kit Cost: Included
Program Length: 13 months
It's hard to beat a 98 percent career placement rate for cosmetology graduates. In addition to looking forward to a job fresh out of school you can also expect to be prepared by a cosmetology curriculum that goes beyond just the minimum state requirements for licensure and gives you a business foundation that you can use to one day become a successful salon owner. This school's combined tuition and kit price is also well below the average for the state, but you wouldn't know it from the professional demeanor and training you receive from its acclaimed staff.
Carver Career & Technical Center
- Charleston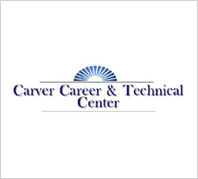 Tuition: $7,118
Kit Cost: $3,068
Program Length: 17 months
Located among the rolling hills and scenic banks of the Kanawha River, veterans can apply their G.I. Bill to this school and all students should be prepared to be impressed. With the lowest average tuition cost among all the schools that made our top-10 list, students get an amazing value from this program, which is also one of the longest in the state at 17 months. That allows students to become experts in cosmetology and truly hone their skills. Even more incredible, this school reports an almost-unheard-of 100 percent job placement rate AND a 100 percent on-time completion rate.
Charleston School of Beauty Culture
- Charleston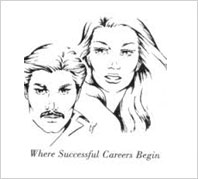 Tuition: $11,200
Kit Cost: Included
Program Length: 12 months
Enrolled students encounter faculty and colleagues from all walks of life at this school, which offers a complete beauty curriculum including cosmetology, barbering, aesthetics, and manicuring. Founded in 1957 this school is one of the most experienced in the state, and has indisputably earned its reputation among the top facilities. If job placement services for all graduates and accepting G.I. Bill benefits wasn't enough, this school also offers one of the lowest tuition rates in the state, which is truly a bargain when weighed against its longstanding reputation.
Clarksburg Beauty Academy
- Clarksburg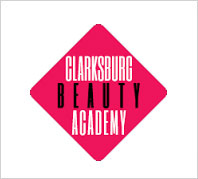 Tuition: $15,130
Kit Cost: $960
Program Length: 12 months
This school made our list for many reasons, not least of which is its modern campus facility near the heart of downtown Clarksburg. This includes spacious classrooms, two student lounges, and a full-service clinic equipped with individual workstations. For a relaxing atmosphere students can head to the third floor spa which shares space with the academy's massage program.
The curriculum is also above and beyond, and includes courses that approach cosmetology as an art, science, and as a business. Veterans can take advantage of their G.I. Bill benefits at this institution, while all prospective cosmetologists can avail themselves of job placement assistance that has an 89% success rate. When considering cost, of the schools on the top-10 list that accept federal loans, graduates of this program come away with the lowest average amount of debt.
Huntington School of Beauty Culture
- Huntington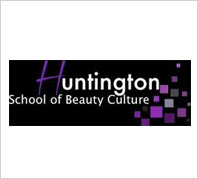 Tuition: $9,000
Kit Cost: $451
Program Length: 14 months
Teaching students about the art, science, and business of beauty since 1964, this school has a long history of successful graduates. Accepting VA benefits and offering job placement services, taken together with its low tuition and student kit expenses, this school offers the most affordable price in the state among all school on our top-10 list. In fact, it is one of the most popular cosmetology schools in the Tri-State area. The school is conveniently located just off highway 60 in the quaint Pea Ridge neighborhood.
International Beauty School
- Martinsburg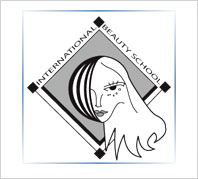 Tuition: $19,900
Kit Cost: Included
Program Length: 14 months
International Beauty School's job placement assistance ensures graduates have a stunning 98 percent employment rate after they complete the program: in local family-owned salons, beauty industry flagship stores, as school instructors, and as salon managers. Located in a historic part of Martinsburg, this school has been a leading provider of cosmetology education in the area since 1982. It offers an attractive curriculum to students that includes education in cosmetology as well as business. Student satisfaction is very high and the program has an 84 percent on-time graduate rate.
Laurel Business Institute School of Cosmetology
- Morgantown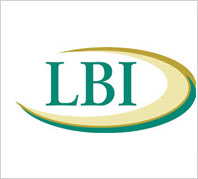 Tuition: $18,000
Kit Cost: Included
Program Length: 14 months
Among other programs in areas like education, healthcare, and business, this school offers a diploma program in cosmetology. It accepts scholarships and VA benefits while offering graduates job placement assistance after they finish their studies. At this school you have the opportunity to work and train in a fully-equipped full-service cosmetology clinic that is one of the most comprehensive in the state. The school building is pleasantly located adjacent to the scenic Westover City Park where you can relax on your breaks.
Morgantown Beauty College
- Morgantown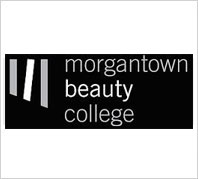 Tuition: $16,765
Kit Cost: $1,060
Program Length: 11 months
Of all the top-10 schools in West Virginia this program offers the fastest completion time for dedicated cosmetologists. While you might think this means a low on-time graduation rate, it doesn't. In 2016 that number was 73 percent. Veterans will be glad to know their G.I. Bill education benefits are accepted at this location, and all students will be pleased to hear that 88 percent of cosmetology students went on to find their niche shortly after graduation. This school has a convenient location in the heart of the city's downtown business district in a historic building.
Scott College of Cosmetology
- Wheeling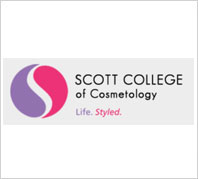 Tuition: $13,810
Kit Cost: $1,105
Program Length: 15 months
This school trains students with top-of-the line products that include brands like Paul Mitchell, Marula Oil, and even John Paul Pet products for your canine or feline friends. Uniquely featured in this program is a student photo shoot, complete with a cosmetology makeover to give you valuable practice and allowing your classmates to shine for their time in the spotlight. Reporting a 100 percent job placement rate in 2016, from 2009 to 2014 the job placement rate for graduates didn't drop below 94 percent. This comes on top of a perfectly reasonable tuition that is near the average for all the top-10 schools in the state.