You will often hear that beauty is the number one industry in the country. Wisconsin cosmetology students know this very well. From our top-10 picks of beauty schools in the state offering cosmetology programs, the average job placement rate for graduates is 82 percent and the average tuition for schools that made our list is $16,008.
Right now the only thing standing between you and your career is state licensure. Wisconsin's cosmetology schools offer value and a little extra icing on the cake as you earn the necessary foundational knowledge to pass your licensing exam. According to our extensive research the vast majority of these programs offer job placement services, business training, scholarships, and sparklingly-modern facilities.
View details here on the criteria we used to select top schools.
Here you'll find our pick for the top ten esthetician programs that meet the requirements for state licensure.
Academy of Beauty Professionals
- Green Bay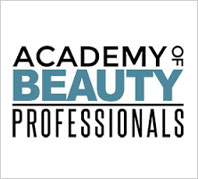 Tuition: $18,500
Kit Cost: $0
Program Length: 11 months
Almost 80 years ago this school was a twinkle in the Kwiteks' eyes when the husband and wife duo opened up a beauty salon in 1940s Manitowoc. One generation and over a decade later this salon inspired a school that is today overseen by the grandson of the original founders. Quality and reputation are key to any family business, and this school is a strong case in point. Offering a relevant business education in addition to the art of cosmetology is a huge plus. The school also accepts scholarships, benefits from the G.I. Bill, and has its own job placement service.
Academy of Cosmetology
- Janesville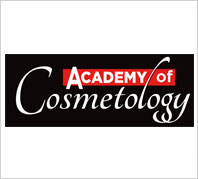 Tuition: $18,000
Kit Cost: $2,797
Program Length: 13 months
White porcelain sinks, polished stainless steel, artistic tile work, and the latest products – these are some of the first sights to greet you as you enter this school either as a student or a client. This program teaches their own cutting system, and definitely gets an additional recommendation for its chic facility. You'll also find helpful job placement assistance is available here. When quality translates directly into tuition you get what you pay for at this location, and it's worth noting that graduates of the school have some of the lowest levels of student debt of all the programs we reviewed in Wisconsin.
Advanced College of Cosmetology
- Waupun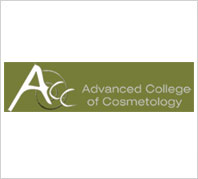 Tuition: $13,710
Kit Cost: $2,190
Program Length: 11 months
If you're an organized person who is looking for efficiency then this is your school. Students of Advanced College of Cosmetology graduate in 11 months, and a relatively quick completion does not mean anything gets glossed over. The tuition is well below average for the schools on our list and the curriculum makes sure to include an emphasis on the business-side of cosmetology.
First Class Cosmetology School
- Beloit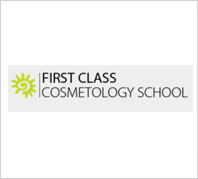 Tuition: $14,900
Kit Cost: $1,500
Program Length: 13 months
This program's job placement service gets results, with a nearly 90 percent rate on its most recent gainful employment disclosure. When it comes to value the school's tuition is below average for the schools on our list, and about two-thirds of all students graduate on time. Prospective cosmetologists converge here from throughout Wisconsin and especially the greater Beloit area. Students have been getting a quality cosmetology education at this location since 1994 and will find a facility that is fully equipped and super modern.
Gill-Tech Academy of Hair Design
- Appleton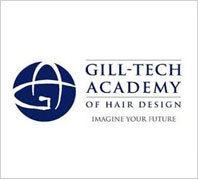 Tuition: $14,670
Kit Cost: $2,330
Program Length: 12 months
Maybe it's the Fox River, or maybe it's the fact that Appleton had the first telephone network in Wisconsin. Whatever the reason, our two top cosmetology schools are located in the seat of Outagamie County. This school earns its spot by, among other things, boasting a 100 percent job placement rate for students after graduation. The academy's open, bright facilities provide a great location for learning and feeling great, and the school is unique in offering a cafe serving customers everything from coffee to nachos. Here you can learn in style and comfort utilizing a curriculum that makes sure to include a healthy dose of business prowess. Scholarships and VA benefits accepted.
Panache Academy of Beauty
- Middleton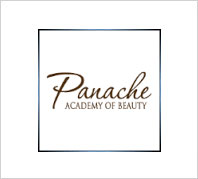 Tuition: $15,841
Kit Cost: $1,200
Program Length: 17 months
This school has a suave state-of-the art modern facility, offers its graduates job placement assistance, provides scholarships, recognizes VA education benefits, and is actively involved in the local community through fashion shows, fairs, and fundraisers. On top of all this, its most recent gainful employment disclosure noted that 100 percent of all graduates went on to find careers in their field. Students in the Madison area have convenient access to this program, which is located at the interchange between highways 12 and 14.
Paul Mitchell School
- Pewaukee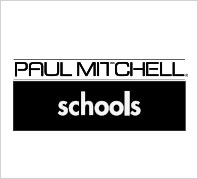 Tuition: $13,800
Kit Cost: $4,200
Program Length: 13 months
Students always come out ahead when the cutting system they learn goes above and beyond the minimum state requirements for licensure, especially when the school also offers a program that includes solid coverage of business fundamentals. This Milwaukee facility also provides its own scholarships, job placement service, and recognition of VA benefits. The school is all about community involvement: students donate their time and skills to support charities like the Children's Miracle Network and their local animal shelter.
The Salon Professional Academy
- Appleton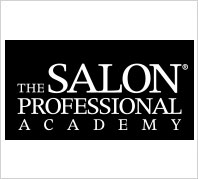 Tuition: $14,550
Kit Cost: $2,410
Program Length: 12 months
This school gets first place for a number of reasons, starting with completion rates. While some schools in Wisconsin offer single-digit on-time completion rates, 100 percent of students in this school completed their cosmetology program on time according to its most recent gainful employment report. 85 percent of graduates found a job in their field shortly after finishing, and students learn a cutting system that is unique to this school. The school also goes beyond the basic state requirements to offer an insightful business training segment.
Veterans are welcome to use their education benefits here, and this school is unique among most in the nation in that it offers an opportunity for job shadowing. Before even becoming a student in this program you can sign up to shadow a current student and follow them around for a few days to see what becoming a cosmetologist is really like. What more could you ask for? In fact, wow!