When most people think of Wyoming they imagine canyons, cowboys, and nature. "Beauty" and "Wyoming" go well together in the same sentence for it's natural wonders, but Cheyenne, Casper, Gillette and other cities are also gaining a reputation for their beauty schools. Wyoming's job market for cosmetologists is hot. Most schools offer job placement services, though many students have their first job lined up before they graduate. Of the four schools that disclosed their job placement rate, three were a perfect 100 percent. On a national scale that is almost unheard of, and that's with an average tuition of just $11,035 to boot!
View details here on the criteria we used to select top schools.
Here you'll find a list of all 10 cosmetology schools located in Wyoming as of 2016.
Abraxas School of Cosmetology, LLC
- Rock Springs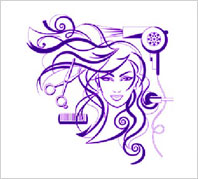 Tuition: $10,000
Kit Cost: Included
Program Length: 14 months
Offering career placement help to all its graduates, this program also provides a strong foundation for the business-side of cosmetology. Speaking of foundation, you'll also cover all the other bases of cosmetology too, from makeup and hair to nails and esthetics. Your campus is located in a tree-lined residential neighborhood a few blocks from the Rock Springs Library and the Broadway Burger Station. Clients enjoy bragging about the student services they receive at the most stylish location in Rock Springs.
Basics School of Beauty
- Casper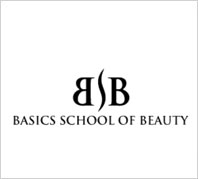 Tuition: $8,500
Kit Cost: Included
Program Length: 10 months
Not only does this school offer a 100 percent job placement rate; it also provides a foundational education in the business of cosmetology. That is of course in addition to a thorough program in the art and science of this field. In the remote possibility you may need assistance finding a job this school has a very successful career placement program. You will find yourself interacting with students from all over the region who are taking advantage of this school's experienced faculty offering cosmetology, nails, esthetics, and hair styling programs.
Cheeks International Academy of Beauty and Culture
- Cheyenne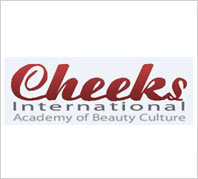 Tuition: $17,000
Kit Cost: $1,800
Program Length: 15 months
Cosmetology students have been getting their foundational knowledge in cosmetology from this school since 1964. Today it is a family owned and operated school that believes in a, "high quality education and student support system." That philosophy is behind the school's 83 percent job placement rate and why more than half of all students graduate on time.
Eastern Wyoming College
- Torrington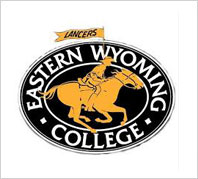 Tuition: $5,520 per year
Kit Cost: Included
Program Length: 24 months
This program is part of an Associate of Applied Science (AAS) degree offered through the school. Fulfilling prerequisite class requirements for graduation like English and mathematics is the reason this program takes twice as long to complete as those offered through private cosmetology schools. However upon graduation you are just as prepared to pass the state cosmetology licensing examination and walk into your new profession, except you are also armed with an associate's degree. Even when you consider this school's tuition price for two years it is still below average among the cosmetology programs in the state. Did we mention the 100 percent job placement rate? Scholarships and G.I. Bill benefits are accepted.
Rocky Mountain Academy of Hair, Skin, and Nails
- Casper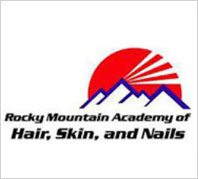 Tuition: $10,000
Kit Cost: Included
Program Length: 12 months
This school is awesome for several reasons. For starters, 100 percent of its graduates find jobs. It offers a strong business segment as part of its multifaceted cosmetology curriculum, accepts benefits provided by the G.I. Bill, and has a community-friendly discount policy for students who bring their current ID.
Unique among cosmetology schools in the nation is that students enrolled here can set their own hours. While the program is designed to be completed in 12 months you can literally complete it at your own pace with no penalty. This is a great option for students who already have a busy work and parenting schedule. Students have fun while they learn here, in large part thanks to a supportive faculty who love what they're doing.
The School of Cosmetology at IBMC College
- Cheyenne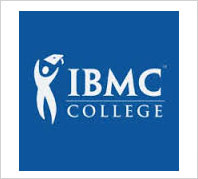 Tuition: $22,330
Kit Cost: $1,750
Program Length: 14 months
As an acronym for Institute of Business and Medical Careers (IBMC), you can rest assured that you'll get a healthy dose of business know-how as part of your education. Students completing the cosmetology diploma program hone their skills in a modern facility known as the Student Beauty Services Clinic. Military veterans are welcome to use their G.I. Bill benefits here, and this school also accepts scholarships. You can always take advantage of this program's job placement services. Then again, Wyoming's hot job market for cosmetologists might mean you don't need it.
Southwestern Beauty Academy
- Green River
Website
Tuition: $6,500
Kit Cost: Included
Program Length: 15 months
The most affordable cosmetology school in the state, this program offers added bonuses of business training and career placement services. Students come to this facility to hone their skills, learn their trade, and adeptly prepare to launch into their future profession after earning their state license. The academy's regular clients also appreciate seeing new student faces and providing constructive feedback. As former student Marriah Henley put it, "I hope to make you feel beautiful with that special one of a kind look!"
Styles School of Cosmetology
- Riverton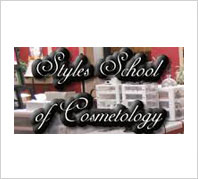 Tuition: $8,000
Kit Cost: Included
Program Length: 9 months
This school is ideal for prospective cosmetologists who are organized and know what they want. Designed to be completed in nine months – currently the shortest of any program in the state – this school saves time and money, asking the second-most affordable tuition price in Wyoming. Students encounter a curriculum that is rich in the fine points of cosmetology as well as business. The program also offers job placement services and accepts veterans' education benefits. Three faculty instructors keep the curriculum fun, efficient, and highly informative.
SWIFT Beauty Institute
- Gillette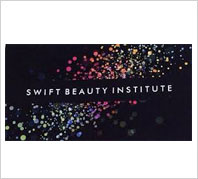 Tuition: $12,500
Kit Cost: Included
Program Length: 15 months
The first thing you'll notice when you walk into this school is the stonework backdrop behind a sleek black reception counter. And that is just the beginning. Relax across the street at Starbucks or at the Farmers Co-Op Association on your breaks and you won't believe that school could be this interesting and fun.
True Colors Cosmetology Training Center
- Sheridan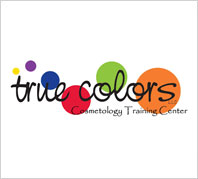 Tuition: $10,000
Kit Cost: $1,500
Program Length: 12 months
True Colors has its own scholarships, it accepts veterans' education benefits, it has a strong presence in the community through active involvement in high school programs and makeovers at senior centers, and it has a rocking facility complete with caring faculty. The owner Mae Huson has been a licensed cosmetologist for over two decades. Outstanding community involvement and its own scholarship program also helped earn True Colors a spot on our list.