Beating the heat is hard with many popular hairstyles, and the harsh ultraviolet rays of the sun can wreak havoc on healthy hair in the great state of Arizona. But Arizona cosmetologists are up to the challenge of finding styles that both look cool and stay cool in the summer heat, thanks to the great training they find at local cosmetology schools.
View details here on the criteria we used to select top schools.
Here you'll find our list of the top ten schools in Arizona that offer full cosmetology programs.
Avalon School of Cosmetology
- Phoenix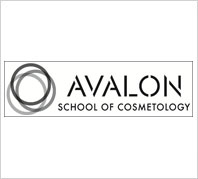 Tuition: $16,050
Kit Cost: $1,540
Program Length: 14 months
Avalon has been accredited by the National Accrediting Commission of Career Arts and Sciences since 1972 and has been churning out students well-prepared for success in the cosmetology business ever since with their innovative business and financial teaching. They have a 70 percent on-time completion rate, and 80 percent of students find jobs after graduation. The school sponsors events such as the SportsClips competition, donating styling services to student athletes.
Carsten Institute of Cosmetology
- Tempe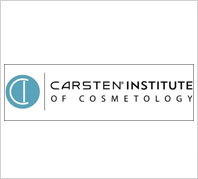 Tuition: $16,500
Kit Cost: $2,500
Program Length: 12 months
The Carsten Institute's major claim to fame is their exclusive French Cutting Technique. Developed in Paris by Bruno Battini, the system stresses logic and simplicity, making styling faster and less fatiguing while continuing to unlock the unique beauty in every head of hair.
Kor Beauty Academy
- Phoenix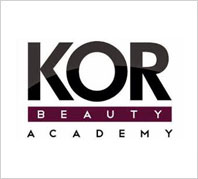 Tuition: $12,350
Kit Cost: $2,500
Program Length: 12 months
The Kor Beauty Academy is the lowest priced program on our list, earning the school recognition for the value it offers. But value doesn't mean cheap at Kor; the Academy also teaches a unique cutting system over and above the state-required minimums, and provides advanced business training. Scholarships are given out to some students, making the program even more affordable!
Paul Mitchell School
- Phoenix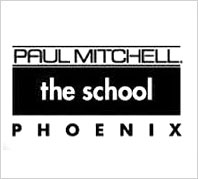 Tuition: $16,600
Kit Cost: $2,800
Program Length: 12 months
As with all Paul Mitchell schools, the Phoenix location teaches their unique and trendy cutting system, giving graduates an edge in their styling skills on graduation. They accept VA benefits and offer scholarships. Additionally, their salon and teaching facilities are top-notch. Students are encouraged to participate in the school's cancer awareness program, Pink Out Loud.
Penrose Academy
- Scottsdale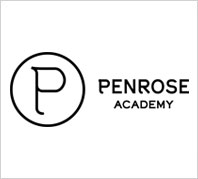 Tuition: $16,600
Kit Cost: $3,000
Program Length: 12 months
The Penrose Academy has the best job placement rate in the state, with 96 percent of graduates going on to cosmetology jobs. The school prides itself on community involvement, sponsoring events such as local musical theater awards. Scholarships are available and frequently awarded to needy students. VA benefits are also accepted.
The Studio Academy of Beauty
- Phoenix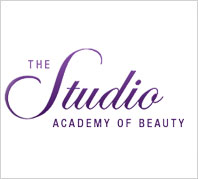 Tuition: $17,805
Kit Cost: $885
Program Length: 16 months
Like most other Arizona Schools, the Studio Academy of Beauty accepts VA benefits and offers scholarships to prospective students. A strong hair cutting system focused on teaching the latest trends and extensive business skills training complement the usual systems. But where the Academy really stands out is with the almost 90 percent on-time graduation rate and the 80 percent job placement rate graduates enjoy. A commitment to the local community also trains students in social responsibility, as they put their new skills to the test in charitable events like HopeKids and Chicanos Por La Casa.
Toni&Guy Hairdressing Academy
- Scottsdale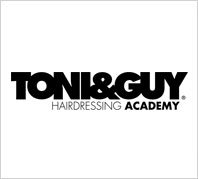 Tuition: $16,000
Kit Cost: $2,750
Program Length: 11 months
Toni and Guy is a regional cosmetology powerhouse, with schools in Arizona, California, and New Mexico as well as around the country. Their Scottsdale program gets a spot on our list in part because of their strong cutting system, job placement program, and excellent campus facilities. The Guy Mascolo Scholarship program offers financial support to first-time students who qualify. VA benefits are also accepted at all locations.
Tucson College of Beauty
- Tucson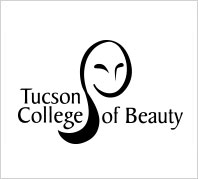 Tuition: $15,347
Kit Cost: $2,000
Program Length: 12 months
The Tucson College of Beauty is locally owned and operated, but we were wowed by the fact that they operate in partnership with Paul Mitchell. Certified Paul Mitchell educators provide exclusive training to TCOB students on Paul Mitchell products and techniques in addition to the normal coursework at the school. Despite the extra training, TCOB also graduates 87 percent of students on time. VA benefits are accepted.