Arkansas students are blessed with a lot of great, affordable choices for cosmetology training. From Fort Smith to Fayetteville, Arkansas beauty schools get the job done in style but without costing an arm and a leg!
Creativity and practicality go hand-in-hand in Arkansas's cosmetology programs, with style and artistry taught in affordable programs that result in some of the highest graduate job placement rates in the nation.
View details here on the criteria we used to select top schools.
Here you'll find our list of the top ten schools in Arkansas that offer full cosmetology programs.
Arkansas Beauty College
- Russellville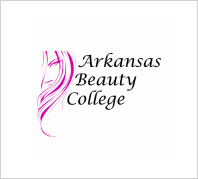 Tuition: $14,400
Kit Cost: $1,275
Program Length: 12 months
Personal and professional development are the watchwords at the Arkansas Beauty College. The school recruits a diverse student body and focuses on providing the education and technical skills required to succeed in cosmetology. The program is among the most affordable in the state, and students tend to graduate with very little outstanding debt.
Arkansas Beauty School
- Little Rock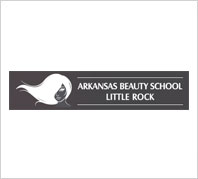 Tuition: $9,570
Kit Cost: $750
Program Length: 11 months
Students who are serious about finding a job choose Arkansas Beauty School. With a 100 percent job placement rate, if you get through the course, you will find a salon waiting for you on the other side! The school has been operating since 1959 and accepts VA benefits.
Arthur's Beauty College
- Fort Smith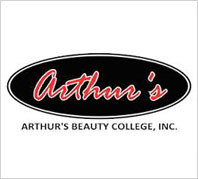 Tuition: $12,750
Kit Cost: $2,250
Program Length: 12 months
Arthur's was established in 1956 and is now on its third generation of family owners and operators. Arthur's staff have a sly sense of humor; their phone number is 1-800-CUT-CLASS. Although the school isn't flashy, it's effective: 77 percent of students complete the program on time, and 97 percent go on to find jobs. The school costs less than average, but accepts VA benefits and awards scholarships to students in need, making it a great choice for a cost-effective cosmetology education.
The Beauty School of Mountain Home
- Mountain Home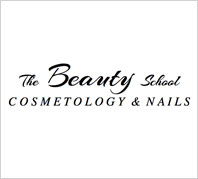 Tuition: $12,750
Kit Cost: $2,250
Program Length: 12 months
The Beauty School looks for students who are creative and passionate, and that passion carries over into a high job placement rate: 100 percent of graduates go on to salon jobs. And they do it without a mountain of debt hanging over their head. The Beauty School stands out for the low level of debt that graduates carry and tuition that's lower than the state average.
Career Academy of Hair Design
- Fort Smith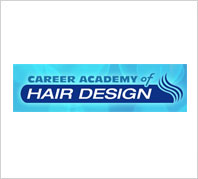 Tuition: $12,945
Kit Cost: $2,530
Program Length: 10 months
The Career Academy wowed us with their unique teaching style: they incorporate the Harvard-researched Multiple Intelligences approach by presenting material to each student in a unique way so as to best get concepts across. The style shows in their on time completion rates, with 66 percent of students graduating on time. Those graduates get extra business training, too, to help them successfully manage their own salons. Scholarships are awarded to some students and VA benefits are accepted.
Hot Springs Beauty College
- Hot Springs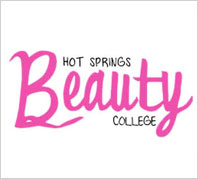 Tuition: $13,500
Kit Cost: $1,495
Program Length: 12 months
The hottest beauty school in the state is tucked away in little Hot Springs, Arkansas, just outside of Little Rock. Hot Springs Beauty College has a reputation for getting students out the door on time, on budget, and with jobs. The busy student salon has a genteel but trendy style. Students get a first-rate business education as well as cosmetology schooling. The school offers scholarships to deserving students and accepts VA benefits.
Lee's School of Cosmetology
- Little Rock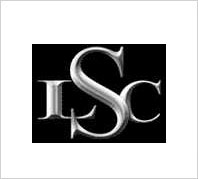 Tuition: $13,870
Kit Cost: $1,110
Program Length: 11 months
Lee's School, run by Ken and Linda Lee, has a well-earned reputation for graduating students on time—100 percent of attendees complete the program in eleven months! Of those, 85 percent find jobs almost immediately. But where Lee's really shines is in community involvement; the school applied for and was chosen to participate in a pilot program for scalp cancer detection, potentially saving their client's lives. VA benefits are accepted.
Paul Mitchell School
- Fayetteville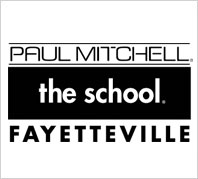 Tuition: $13,500
Kit Cost: $3,775
Program Length: 11 months
Like all Paul Mitchell schools, the Fayetteville location earns recognition for the Paul Mitchell cutting system that is taught to every student. Despite being part of a large chain, though, the school has deep local roots, participating in fundraising for the Single Parent Scholarship Fund. Graduates also come out of the program relatively debt free. VA benefits are accepted, as is the case at all Paul Mitchell locations.
The Salon Professional Academy
- Little Rock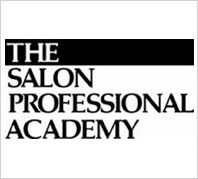 Tuition: $18,390
Kit Cost: N/A
Program Length: 11 months
From the instant students walk in the door of the Salon Professional Academy, they know they've come to the right place: a hip, busy, stylish salon floor greets them. Endorsed by Redken for educational excellence, the school also graduates most students on time, and those students quickly go on to find jobs in cosmetology. The school is also approved to receive VA benefits.