California has a well-deserved reputation for setting the trends that the fashion forward follow, with the glamour of Hollywood and LA setting the standard for style all over the world. California's cosmetology students don't have to look far to find some of the top training programs in the country, where eager students perfect cutting-edge styles in amazing salon facilities.
But a world-class education in style and beauty doesn't have to mean burying yourself in debt—some excellent bargains give California's cosmetology students an amazing learning experience without breaking the bank.
View details here on the criteria we used to select top schools.
Here you'll find our list of the top ten schools in California that offer full cosmetology programs.
American Beauty College School of Cosmetology & Barbering
- Los Angeles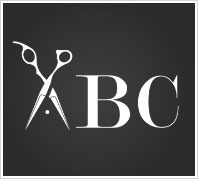 Tuition: $16,108
Kit Cost: $1,250
Program Length: 12 months
American Beauty College has forty years of experience preparing students to pass the California cosmetology licensing program. Despite its age, the school prides itself on remaining up-to-date with style trends and current fashions, and focuses on delivering a quality education at a good value. Students graduate without much debt, thanks in part to generous scholarships and VA benefits approval.
Avalon School of Cosmetology
- Alameda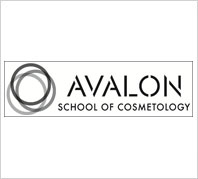 Tuition: $16,050
Kit Cost: $1,540
Program Length: 14 months
Avalon has been an accredited cosmetology academy since 1972. Since then, the Alameda location has quietly become one of the premier cosmetology training programs in the Bay Area, with a unique cutting system, an on-time graduation rate of 70 percent, and 80 percent job placement rate for graduates. A thorough business education undergirds the style program, preparing graduates for a career in the salon industry, not just a job. The school also has lower tuition than the average and accepts VA benefits.
Aveda Institute
- Los Angeles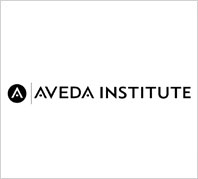 Tuition: $22,975
Kit Cost: $2,400
Program Length: 14 months
There isn't a name that evokes "style" more than Aveda, and so it's no surprise that the Los Angeles branch of the Aveda Institute made our list of top California cosmetology programs. A chic, hopping salon on the UCLA campus helps make learning fun, while charity events like Earth Month and Beauty for a Cure keep students connected to the local community. Aveda's broad network of salons make it easy for students to find jobs after graduation. Scholarships are available.
Bellus Academy
- El Cajon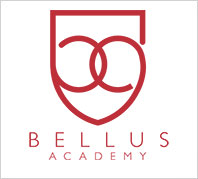 Tuition: $18,025
Kit Cost: $2,500
Program Length: 11 months
Bellus boasts a long list of awards from national salon magazines for their style training, but the real benefit to the Bellus Academy is their business-savvy program. Graduates go out into the industry with business skills ranging from financing to marketing, well-prepared to run their own salon someday. A professional placement program helps students get started. The academy prides itself on giving back to the community, too, with style outreach projects for military personnel and the homeless. Scholarships and VA benefits are available.
California Beauty College
- Modesto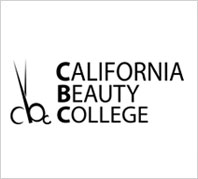 Tuition: $15,180
Kit Cost: $1,200
Program Length: 12 months
California Beauty College offers a great value with a lower-than-average tuition cost, but saving money isn't the only reason to choose this modest school just outside the Bay Area. The college prides itself on providing a spirited learning environment, offering a progressive education to motivated students. How motivated? The college boasts an 84 percent on-time completion rate, the best in the state!
Career Academy of Beauty
- Los Angeles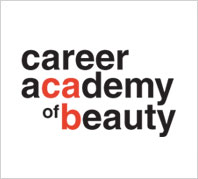 Tuition: $17,725
Kit Cost: $8,360
Program Length: 11 months
The Career Academy of Beauty encourages their students to learn all the rules… and then break them! Using instructors from top salons around the country helps give students an education in the business of cosmetology, not just the style. The results speak for themselves: 76 percent of graduates find work in the industry. And they do so with relatively little debt, thanks in part to acceptance of VA benefits and generous scholarships made available directly through the school. A partnership with Sassoon to teach the Sassoon haircutting system rounds out the advantages to this impressive program.
Colleen O'Hara's Beauty Academy
- Los Angeles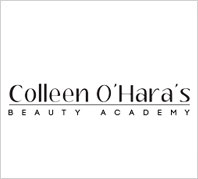 Tuition: $18,560
Kit Cost: $2,800
Program Length: 13 months
It's hard for a California salon to succeed without something special to offer in haircutting skills, and Colleen O'Hara's helps their students prepare for that environment with their own unique cutting system. Students learn in a clean, modern facility, sleek and classic black and white stations that are expertly organized. Students who graduate do so with low debt and high expectations!
International College of Cosmetology
- Oakland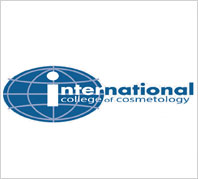 Tuition: $10,700
Kit Cost: $750
Program Length: 15
The International College of Cosmology isn't kidding around about being international—most instructors are bilingual, with all course materials available in both English and Spanish, with Chinese and Vietnamese translations made available on demand. The International College wowed us with their multicultural flavor and support! It's also one of the most affordable schools in the state and 80 percent of students graduate the program on time.
International College of Cosmetology is Debt Free school.
No Repay Loans after graduated.
Flexible schedules.
Palomar Institute of Cosmetology
- San Diego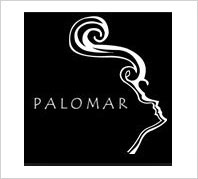 Tuition: $18,250
Kit Cost: $1,995
Program Length: 11 months
Palomar students graduate with very little student debt and a good head for business, thanks to the school's excellent business skills classes. Palomar also offers an externship program, so students can practice in actual, working salons outside the classroom one day a week.
Paul Mitchell School
- San Diego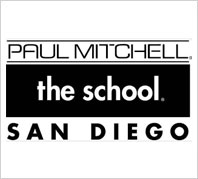 Tuition: $18,925
Kit Cost: $3,000
Program Length: 12 months
San Diego isn't always considered a hotbed of California style, but the Paul Mitchell campus in San Diego is working on changing all that. With a salon whose interior is all California cool, the school teaches the hot trends of the Paul Mitchell cutting system while staying plugged in to the local community, running blood drives and other community service events on campus. Like all Mitchell locations, the San Diego school accepts VA benefits and offers scholarships to worthy candidates.