The Connecticut State Board of Barbers and Hairdressers requires all prospective cosmetologists from the state to complete 1500 hours of certified instruction before taking the two hour exam. Fortunately, the state has a number of cosmetology schools that are more than qualified to provide that instruction, and to offer students a lot of fun and additional knowledge along the way! Connecticut's cosmetology schools all seem to give a uniquely high level of attention to business instruction. This serves as excellent preparation for students who might go on to run their own salons in the Gold Coast area… the densest concentration of wealth in the United States is inevitably rich territory for accomplished stylists!
View details here on the criteria we used to select top schools.
Here you'll find our list of the top ten schools in Connecticut that offer full cosmetology programs.
Academy Di Capelli
- Wallingford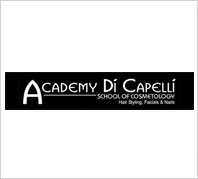 Tuition: $18,950
Kit Cost: $1,975
Program Length: 12 months
Academy Di Capelli wants students to have fun! They encourage self-growth, motivation, and professionalism along the way. Ninety-five percent of their students find jobs immediately after graduation, and 97 percent graduate on time.
Ace Cosmetology Barber Training
- Waterbury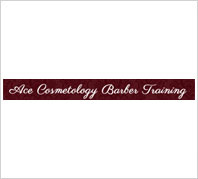 Tuition: $18,000
Kit Cost: $750
Program Length: 12 months
This small Waterbury school isn't as big or flashy as some of the other state academies, but they have heart, and something even more important to cosmetologists everywhere: a sense of style! Their Facebook stream is full of fun, innovative examples of hairstyles that most other programs wouldn't dare try to pull off.
Belle Academy of Cosmetology
- Waterbury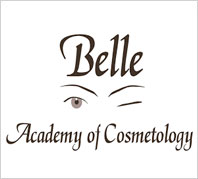 Tuition: $20,750
Kit Cost: $1,100
Program Length: 1500 hours
Classes: Full time, part-time, nights, and days
Belle Academy provides a state-of-the-art salon facility for students to practice in as they impart what they call the "Belle Advantage." Part of that advantage is extensive training in the business aspects of salon management. The school takes G.I. Bill benefits and offers scholarships to deserving students.
Branford Academy of Hair and Cosmetology
- Branford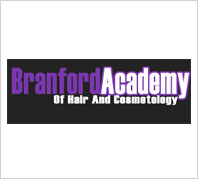 Tuition: $16,550
Kit Cost: $3,350
Program Length: 12 months
Branford Academy of Hair and Cosmetology focuses on getting students through their system and completely prepared for state exams, and they are really good at it. Every single student graduates on time, and 98 percent find cosmetology jobs after graduation! The school has a job placement program that assists in finding opportunities for graduates. But there is still time for fun and community at Branford. Students take part in events such as Fun Fridays and Girls Night Out fashion shows that get them out and interacting with the community. VA benefits are accepted.
Dolce LLC The Academy
- Waterbury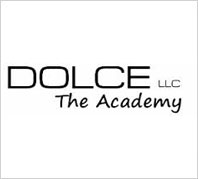 Tuition: $15,100
Kit Cost: $2,250
Program Length: 12 months
Dolce means "sweet" in Italian, and this school certainly lives up to its name according to students! A strong business education leaves graduates ready to strike out on their own in the industry after graduation. The Academy seeks to bridge knowledge with experience by using the area's top stylists as instructors. Below-average tuition rates makes the program one of the most affordable in the state.
International Institute of Cosmetology
- Hartford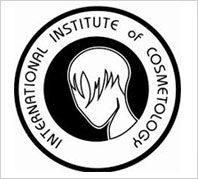 Tuition: $19,200
Kit Cost: $3,047
Program Length: 15 months
The International Institute looks for students with passion and dedication, and the high quality of the student body shows in their graduation and job placement rates—more than half finish on time, and, with the assistance of a dedicated career services program, 87 percent immediately find jobs. They do so without accumulating a mountain of debt… students typically graduate owing less than 60 percent of the cost of the program. Another example of Yankee thrift working hand in hand with sexy styling!
Oxford Academy of Hair Design
- New Haven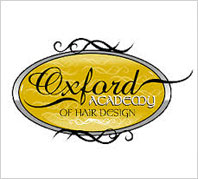 Tuition: $18,150
Kit Cost: $1,650
Program Length: 12 months
A classic, immaculately maintained New England mansion provides a uniquely stylish venue for Oxford Academy students to study in. The classy, comfortable student library really wowed us! The Academy's mission is to fully prepare students for a lifelong career in cosmetology, but they also instill a sense of community service, affording students the opportunity to participate in events like the Beauty Battle fundraiser fashion show. More than half of students graduate on time, and the school accepts VA benefits for tuition.
Paul Mitchell School
- Northhaven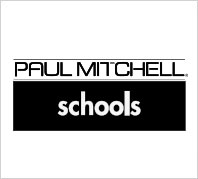 Tuition: $17,550
Kit Cost: $2,792
Program Length: 11 months
Paul Mitchell is a national chain well-known for their unique haircutting program and stylish salon classrooms. The school also keeps in touch with the local community, offering a pet pooch styling at the Woofstock event. And, as with other Paul Mitchell locations, the school offers a number of scholarship opportunities and can accept G.I. Bill benefits for tuition. As icing on the layer cake, though, the school's tuition costs are below the state average already!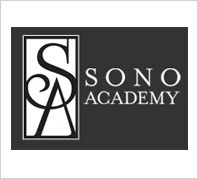 Tuition: $14,825
Kit Cost: $1,750
Program Length: 10
Soon wowed us for going high-tech: the school is the first in the state to adopt a completely digital curriculum. This goes with their sleek, stylish salon floor, which puts prospective students in the heart of things right away. A job placement program keeps graduates busy and scholarships are available for deserving candidates. Below average tuition helps keep the costs down for everyone!