Washington State has been enjoying a renaissance in culture and style recently. Money and young trendsetters coming from right here – and from around the world – have turned the state up-scale, and the salon industry is scrambling to keep up. In recent years, Seattle's top-flight cosmetology schools have produced some of the best stylists the area has ever seen. From Seattle to Spokane, Washington's beauty academies are turning out graduates that are on the leading edge of the understated style that's being emulated all over the country.
View details here on the criteria we used to select top schools.
Here you'll find our pick for the top ten beauty academies in Washington offering full cosmetology programs.
The Beauty Institute | Schwarzkopf Professional
- Bellingham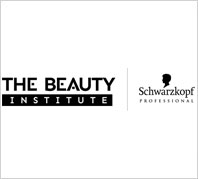 Tuition: $16,400
Kit Cost: $2,900
Program Length: 12 months
Stepping into The Beauty Institute in Bellingham, you can hardly tell that you weren't just instantly transported into an en vogue L.A. salon. Working in a high-end salon environment is part of the key to the success of The Beauty Institute, success that sees 76 percent of students finding jobs in the industry immediately after graduation. A highly regarded and unique cutting system boosts demand for Beauty Institute graduates around the state. The school maintains strong ties to the community. Scholarships are offered and VA benefits are accepted.
BJ's Beauty & Barber College
- Tacoma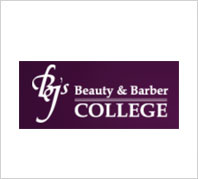 Tuition: $11,275
Kit Cost: $1,314
Program Length: 15 months
BJ's has a reputation for value and places an emphasis on practical business matters. The tuition costs are well below the state average, and students graduate with very little outstanding loan debt. A business skills program helps prepare them for salon management work out in the real world, and a job placement program helps them get started in the industry. The school participates in numerous charity events, closing the entire school down once a year to donate time to Special Olympics events so students can do hair for participating athletes.
Evergreen Beauty College
- Bellevue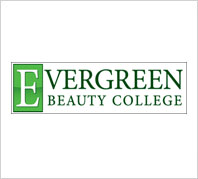 Tuition: $16,300
Kit Cost: $1,950
Program Length: 14
Evergreen Beauty College is a living example of a classic American success story: in 1975, a recently arrived Vietnamese refugee name Thi Trieu got a job as a janitor at the school, the best she could do despite having worked as a teacher in Vietnam. Today, after a long career in the beauty industry, Trieu owns the very school she used to scrub the floors at, an inspiration for every one of the school's students. Perhaps as a result of that legacy, the school has clean and modern facilities and conducts special business education classes. Scholarship are available and VA benefits are accepted. Sixty-four percent of students graduate on-time, and a job placement program helps them find work in the industry. Finally, Evergreen gives back to the community with events such as a military appreciation day called "Beauty Salutes You."
Gene Juarez Academy
- Seattle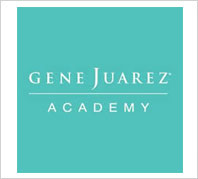 Tuition: $17,100
Kit Cost: $2,860
Program Length: 15 months
Gene Juarez is a big name in the salon industry. Their cosmetology academy is the best in the state, with top-notch facilities and a classic styling education on tap. The school offers flexible scheduling options, making it easy for students with other commitments to attend classes. This flexibility helps promote a high on-time completion rate: 77 percent of students complete the program right on schedule. A job placement program helps these graduates move directly into a salon they love right after graduation.
The Academy also accepts VA benefits and even offers scholarships. Students also participate in various community outreach efforts, including providing complimentary Back to School haircuts for needy children.
Glen Dow Academy of Hair Design
- Spokane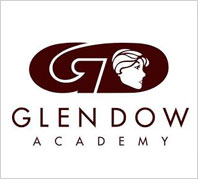 Tuition: $13,598
Kit Cost: $1,672
Program Length: 11 months
The Glen Dow Academy emphasizes creativity and growth. Instructors strive to teach in the most professional manner and to convey that professionalism to students in every aspect of their instruction. A strong business skills emphasis is part of that program. The school charges less than the average cost of tuition for the schools that made our list, keeping costs down– a fact that is reflected in the very low levels of debt students accrue. A job placement program helps graduates find jobs in the industry when they have finished classes.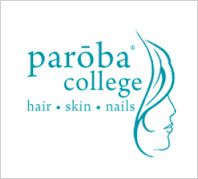 Tuition: $12,036
Kit Cost: $1,687
Program Length: 13 months
Parōba College in Everett accepts VA benefits, but it is already among the least expensive programs in the state. The program emphasizes hands-on training in the real-world salon environment, offering students solid experience in small classes that maximize instructor involvement and opportunities for one-on-one interactions.
Paul Mitchell School
- Spokane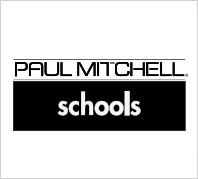 Tuition: $12,800
Kit Cost: $2,450
Program Length: 12 months
As a big chain school in one of Eastern Washington's biggest cities, Paul Mitchell's Spokane location is a major player in the area's salon community. Events such as the Bright Pink Cancer Screening program bring a local touch, even though the upscale salon and classrooms look like they would be equally at home in L.A. or New York! The Paul Mitchell school brings to town the Paul Mitchell cutting system, an exclusive hairstyling technique that is in demand no matter where in the country you are. The school is surprisingly affordable, with tuition rates below the state average and VA benefits and scholarships available for financial assistance.
Tint School of Make Up & Cosmetology
- Seattle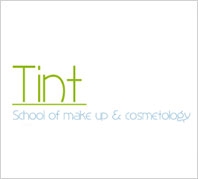 Tuition: $16,358
Kit Cost: $1,875
Program Length: 13 months
Tint is a forward-thinking school that uses a technique-based curriculum to make their education unique and creative. Tint's classic Pacific Northwest-style salon floor mixes wood and glass in an elegant and open space with plenty of elbow room between stations, and a busy vista of downtown Seattle streets outside. A job placement department helps students find work after graduation. The school has strong ties to the local community and accepts VA benefits from qualifying veterans.
Toni&Guy Hairdressing Academy
- Seattle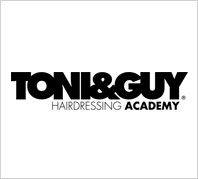 Tuition: $16,400
Kit Cost: $2,750
Program Length: 11 months
Toni and Guy is a national chain with a reputation for turning out graduates with superlative haircutting skills, courtesy of their unique and exclusive cutting system. The Guy Mascolo scholarship, named for the school's co-founder, helps deserving students who need a hand with tuition costs. The school also accepts G.I. Bill benefits from qualifying veterans. The Seattle location has a modern look, with open classroom and clinic floor space dominated by white marble tile and silver stations, partitioned by clear glass walls. The school is also known for its commitment to community benefit programs, such as Military Makeovers and Care Day to offer free haircuts to underprivileged members of the community.
Total Cosmetology Training Center
- Spokane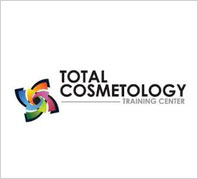 Tuition: $11,550
Kit Cost: $1,391
Program Length: 11 months
Located in the beautiful and trendy Hillyard neighborhood of Spokane, Total Cosmetology Training Center provides quality education and training to eager students from around the state. The school has a below average tuition rate when compared to the other schools that made our list and even accepts G.I. Bill benefits from qualified veterans.