In the heartland, you might expect beauty schools to be a little more casual, a little more small-town, a little less focused on trends and less serious about fashion, but in Kansas, nothing could be further from the truth. Kansas cosmetology schools can hold their own with cutting edge salon facilities and styling trends to rival any school in the country. Perhaps more importantly, Kansas schools have a shrewd focus on preparing students for the business of fashion: all but one of the schools on our list has a strong business education component to their cosmetology program, turning out students who are ready to run a salon or open their own after gaining a few years experience. At an average cost of $14,811, a cosmetology program through one of Kansas's top beauty academies is a good investment for most students!
View details here on the criteria we used to select top schools.
Here you'll find our pick for the top beauty academies in Kansas offering full cosmetology programs that meet state licensing requirements.
Eric Fisher Academy
- Wichita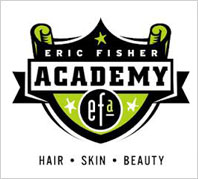 Tuition: $16,500
Kit Cost: $2,651
Program Length: 11 months
Wichita's best cosmetology school stands out for its high on-time completion rate (81 percent of students graduate on schedule) and job placement rate (78 percent). The trendy, fun learning environment is the real benefit to this school, though. Even the dry elements of business training are hip and cool when taught by the instructors at Fisher Academy. The Academy offers an ACE grant scholarship to all cosmetology students, a generous gesture that really wowed us! Other scholarships are also available. The school encourages local community involvement.
Bellus Academy
- Manhattan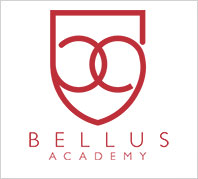 Tuition: $15,025
Kit Cost: $2,900
Program Length: 10 months
"The Little Apple" is the local nickname for Manhattan, Kansas, and at Bellus Academy students receive an education in cosmetology equal to anything that they might find in the Big Apple! And it's not just style—Bellus offers courses in financial literacy and strategy to polish up student's business skills before graduation. A job placement program helps 79 percent of graduates find jobs immediately. The school also gives back to the community through an exclusive Student Design Team that takes part in outreach projects such as the Cut It Out domestic abuse awareness program, and Habitat for Humanity fundraisers. Scholarships are offered and VA benefits are accepted at Bellus.
Crave Beauty Academy
- Wichita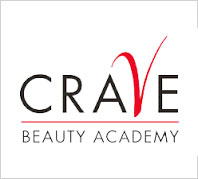 Tuition: $14,500
Kit Cost: $3,180
Program Length: 10 months
Crave works with a broad variety of beauty industry partners to provide students with the most comprehensive styling education possible. A distinct and in-depth cutting system gives Crave graduates an advantage in the salon world right out of the gate. A below-average tuition rate and low student loan debt are other big advantages. Like most Kansas schools, Crave also teaches a curriculum heavy on business skills, preparing students for salon management or ownership roles later in their careers.
Entourage Institute of Beauty & Esthetics
- Kansas City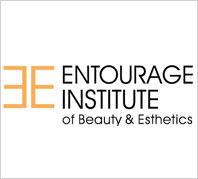 Tuition: $18,900
Kit Cost: $2,191
Program Length: 10 months
Entourage has a reputation to uphold in the Kansas City area, and they work hard to make sure their students represent the best in the style industry when they graduate. Their exclusive cutting system goes a long way to establishing that reputation; a top-notch, quirky, colorful salon space helps to solidify it. A low student loan debt ratio and a solid business training component to the program makes this an excellent choice for local cosmetology students.
Z Hair Academy
- Kansas City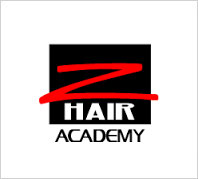 Tuition: $15,000
Kit Cost: $2,575
Program Length: 12 months
As soon as they walk in and see the sleek black salon chairs and full-length mirrors at every spacious work station, students at Z Hair Academy know the school means business. The Academy believes that education is a life-long process and that providing the proper skills as a foundation is critical. They don't fail: the Summit Salon management course complements a unique cutting system taught to all students, which covers both the professional and style aspects of the business. Most students graduate on time and with low levels of outstanding student debt. The Academy supports charities such as the Wounded Warrior project to give back to the community. Scholarships are available.
Hays Academy of Hair Design
- Hays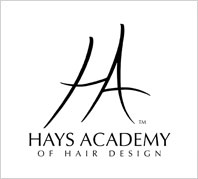 Tuition: $13,200
Kit Cost: $2,600
Program Length: 12 months
Hays Academy of Hair Design puts 89 percent of graduates into professional salon and spa jobs immediately after graduation, a state best. The fact that it does so while also charging less than the average tuition rate makes it a great value even before you consider the unique cutting system that the program offers. Students learn far more than the minimum requirements for passing the state licensing exam. A solid business education is also part of the program. The Academy offers a variety of scholarship opportunities for deserving students. VA benefits are also accepted from qualified veterans.
Mitsu Sato Hair Academy
- Kansas City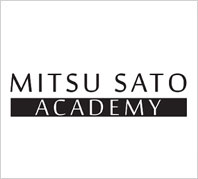 Tuition: $16,015
Kit Cost: $2,550
Program Length: 10 months
Mitsu Sato instantly wowed us because of – well, Mitsu Sato, the legendary stylist who founded the academy. As one-time director of Vidal Sassoon's elite Beverly Hills salon, Sato served as stylist for celebrities such as Carrie Fisher, Don Henley, and Julia Dreyfus. Now, he teaches his expertise to others, bringing his exclusive cutting system with him to the Midwest. The Academy doesn't scrimp on business education, either. An 88 percent on-time graduation rate is the best in the state. Finally, a dedicated job placement program helps graduates find positions when they complete their coursework at the Academy.
Northwest Kansas Technical College
- Goodland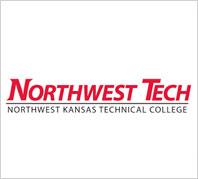 Tuition: $8,300
Kit Cost: $2,025
Program Length: 10 months
With the lowest tuition cost in the state by far, NKTC easily earns recognition for value. But price isn't everything, and the college delivers in the glamour department as well, updating their curriculum to teach the latest styles and fashions as trends shift. Business training is key to the program, providing hands-on experience in the day-to-day aspects of salon management. Scholarships are available and VA benefits accepted. The college also has strong ties to the local community.
Paul Mitchell School
- Wichita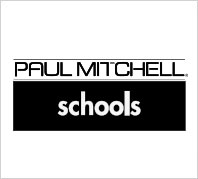 Tuition: $15,860
Kit Cost: $2,580
Program Length: 11 months
Attending a Paul Mitchell school means having access to the exclusive Paul Mitchell cutting system, a coveted skill set for cosmetologists all over the country. The wide array of scholarships offered by the Paul Mitchell chain also make it relatively easy for students to cover their tuition costs, providing many options and drawing from a large pool of funding. Paul Mitchell is also widely known for charitable works and events, such as their FUNraiser program.